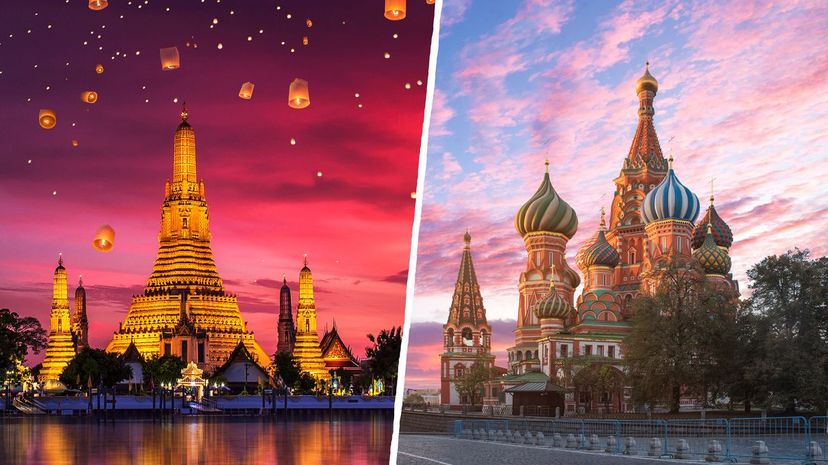 Image: SOMPOP SRINOPHAN/ Moment/ Getty Images/ Nutexzles/ Moment/ Getty Images
About This Quiz
Cartography, or the science of mapmaking, dates back thousands of years before Christ and our understanding of international geography has only become more accurate over time. Not only have new advances in technology and communication changed the way that we travel, but the very map of the world has changed hundreds of times since humanity first began. 
Humans used to navigate using the stars and simple compasses and tools, maybe an outdated map if they were lucky. Now, we have more tools at our fingertips than ever before, navigation systems, electronic maps, even phone apps in the palms of our hands that mean getting lost is a thing of the past. With all these great tools right at our disposal, we can sometimes forget our past and the mapmaking days of history. It also means we don't need to memorize the maps or follow the stars, because we have all we need in our phones or laptops. 
So put the phone away and power down your modern-day resources to see if good old-fashioned brainpower is enough to help you navigate this quiz. Do you think you know a lot about world geography? Then let us know which of these international cities is further north — and call yourself a modern-day explorer! 
SOMPOP SRINOPHAN/ Moment/ Getty Images/ Nutexzles/ Moment/ Getty Images