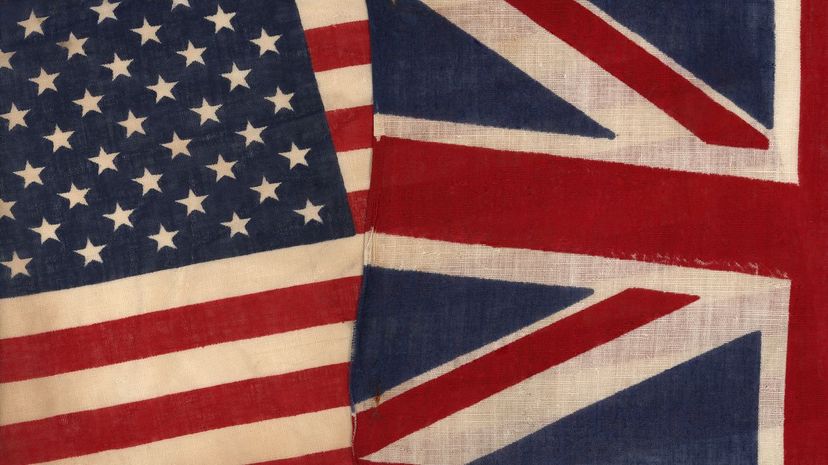 Image: belterz / E+ / Getty Images
About This Quiz
America and Britain have had a storied relationship, to say the least. Britain founded America. America rebelled. Britain uses the Celsius scale. America uses Fahrenheit. British people drive on the left side of the road. Americans drive on the right. 
If you look at the differences between the two nations on paper, you may think they're mortal enemies, but they're actually best friends. But just because they're the closest of allies doesn't mean they can't differentiate themselves from each other, and that's where language comes in.
There is no reason for American and British English to have different spellings, and for a long period of time, there were very few, if any, differences in spelling between the two countries. Spelling differences started getting set in stone in the 18th and 19th centuries with the advent of dictionaries and usage guides. 
Americans started spelling words to be consistent with Latin spelling while the Brits used French and Greek spellings as a foundation. It's not always the case, but it's a good rule of thumb to follow. Where Americans will use the Latin "or" (i.e. color), Brits will use the Old French "our" (i.e. colour).
There's a slew of differences in vowel and consonant pairings as well as word endings and suffixes, and if that isn't confusing enough, some words are different just because. Let's see how well you know British and American English. If we give you a word, can you tell us whether it's the British or American spelling?
belterz / E+ / Getty Images