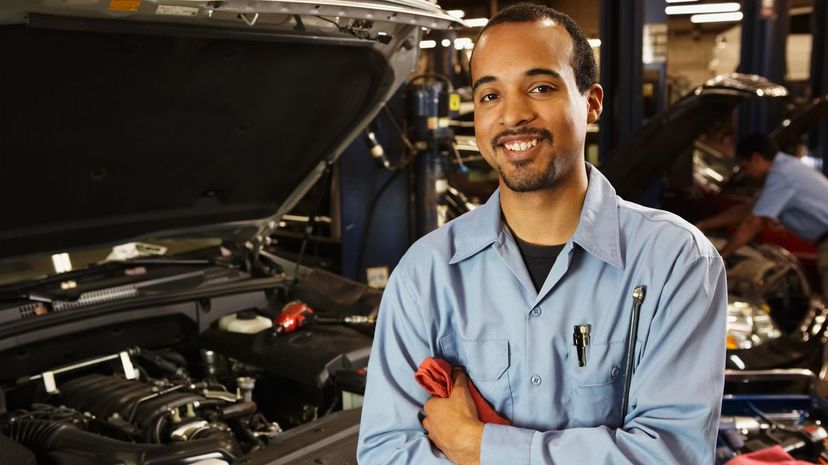 Image: Jon Feingersh Photography Inc / DigitalVision / Getty Images
About This Quiz
The internal combustion engine that powered the first vehicle, Karl Benz's Patent Motorwagen, was far more straightforward than they are today, that's for sure. And when a modern engine starts having problems, you know it's going to hit you where it hurts ... in your wallet.

But the beauty with modern engines is that they generally warn you if there's a problem coming. This is done with a series of lights which will flash on your dashboard to indicate if there's a potential problem. And it's not just the engine that you could be warned about; it's the anti-lock braking system, the airbags, emission systems and so much more.
There are many other visual indicators that your car is in trouble. For example, steam rising from the hood or black smoke coming out of the tailpipe. Sometimes you can tell something's wrong from the way your car drives, like when it pulls to the right when you hold the steering wheel loosely.
The question is, do you know what these lights and other visual cues actually mean in what could be wrong with your vehicle? Well, in this quiz, we're going to test your knowledge. Are you up to the challenge? Good luck!