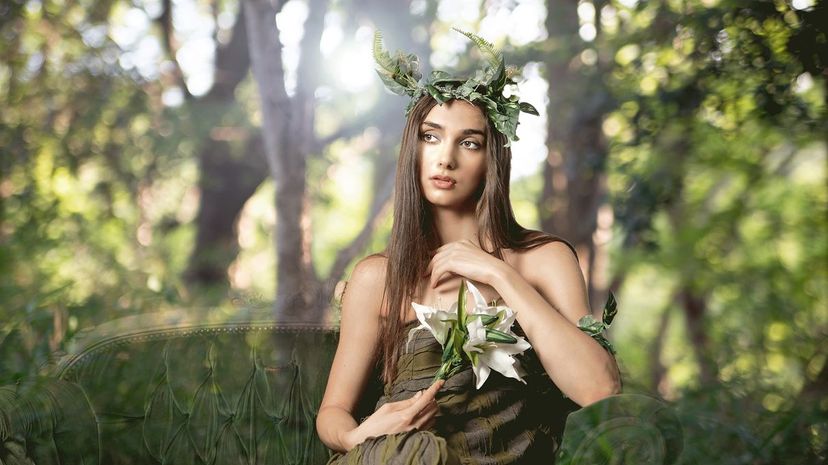 Image: MamiGibbs / Moment / Getty Images
About This Quiz
Everyone has heard of gods and goddesses like Shiva, Odin, Venus and Zeus. In the old days, deities often represented the forces of nature and other things that could not easily be understood and controlled. People tried to control their worlds by putting their faith in different gods and goddesses, who they believed would protect them. Without the aid of modern technology, which can with some accuracy predict and understand the weather and other forces of nature, people would say that gods and goddesses changed day into night, brought on the seasons and turned the tide. 
Deities ruled the seen and unseen. They played roles in life, death and everything in between. In certain mythologies, such as Greek, they even interacted with humans regularly. For better or for worse, Greek gods and goddesses could walk among mortals wielding their awesome and terrible powers. In world myth, some gods and goddesses are kind, but others are dark, vengeful and sometimes even evil. Things get very complicated because one deity might have many faces and forms and play multiple different roles. 
So, have you ever wondered what exactly you are the god of? Find out with this quiz of mythic proportions!