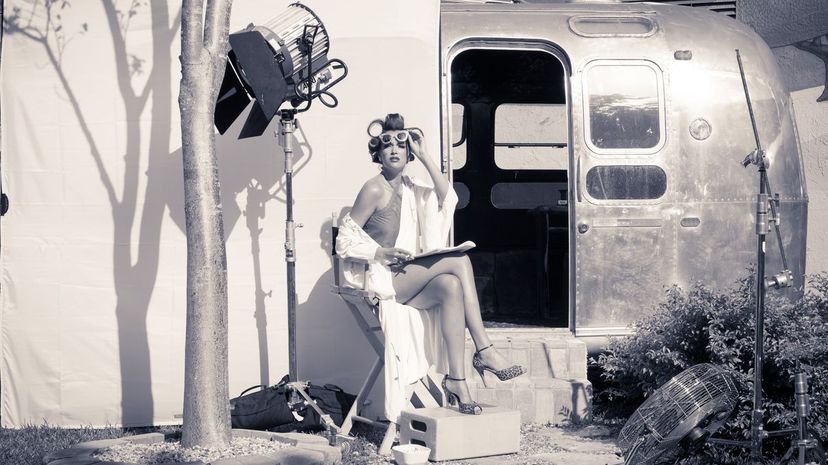 Image: Chendo Pérez / Moment / Getty Images
About This Quiz
Calling all actresses, would-be actresses and classic movie fans! Have you ever wondered what kind of starlet you would have been if you'd been alive during the Golden Age of Hollywood? 
It's fun to daydream about whether the studio would have given you a dramatic makeover, complete with fake eyelashes, barrel curls and scarlet lipstick. Would you have been presented as a wholesome girl next door, or as an alluring vixen type, the kind that causes the hero's downfall? Would you have been allowed to keep your own name, or would the marketing people have made you change it to something classy and alliterative, like "Genevieve Gordon"? Most importantly, would you have gotten cast in great comedies like "Born Yesterday" or "Bringing Up Baby," or would you have starred in dramas like "Citizen Kane" or "Mildred Pierce"?
In this quiz, we're going to diagnose what kind of Old Hollywood starlet you would have been, by asking you to create a classic Hollywood movie star persona. By the end of the quiz, our supercomputer will have figured out whether the studio would have marketed you as a smoldering woman of mystery, daffy screwball comedy lead, fleet-footed musical star or witty leading lady. Ready to travel back to the era of deep side parts and beauty marks? Let's play!