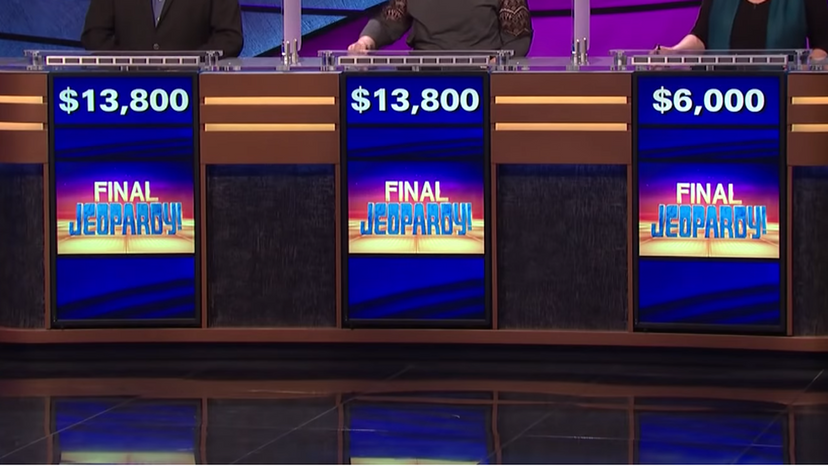 Image: NBC/ABC/Syndicated
About This Quiz
"Jeopardy !" has been on the air in its current iteration since 1984. However, the show debuted in 1964 with Art Fleming as host. The show's popularity has caused its current host, Alex Trebek, to be a pop culture icon and has raised some of its best players to the same level, such as Ken Jennings. 
Due to its long-running success, "Jeopardy!" has been the subject of a well-received parody on "Saturday Night Live" and "Weird Al" has immortalized his fictional loss in song with his single "I Lost on Jeopardy," which had a video that had an accurate recreation of the 1960s set.  
Nearly everyone has seen at least one episode of "Jeopardy!" You've probably even pictured yourself on stage standing across from Trebek answering questions and hitting the Daily Double. Unfortunately, not everyone is cut out to be on "Jeopardy!" as Dorothy Zbornak of "The Golden Girls" found out. 

Are you a huge "Jeopardy!" fan? Would you walk away a "Jeopardy!" champion? Take this quiz to find out if you should sign up for" Jeopardy!" auditions or if you're better off playing from the comfort of your own home! You could find out that you're so good you should be hosting the show!