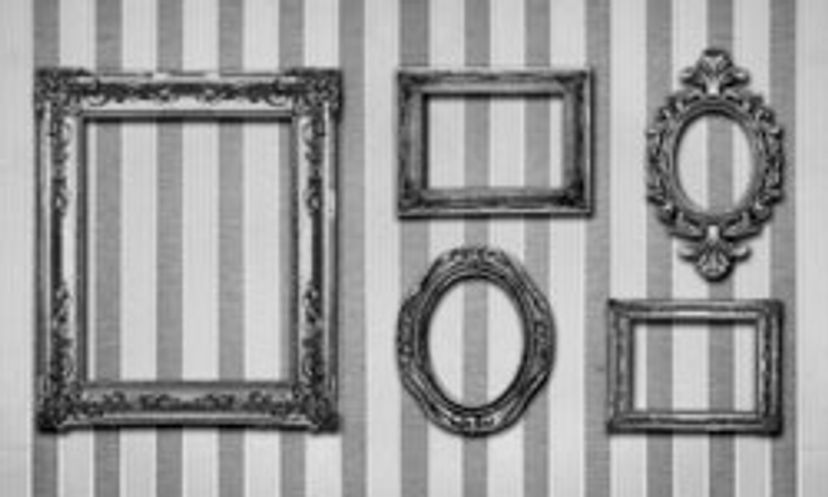 Image: iStockphoto.com/NinaMalyna
What color is a classier alternative to gold for decorating your home?
Sophisticated and classy, silver tones are also easier on the eyes than gold.
What treatment can you use to make your photos look more sophisticated?
using a cluster of silver-plated frames of different sizes
A few small silver frames placed near each other adds a touch of class to your room.
placing them in frames with a thin line of gold around the edges
making small prints and hanging them without frames
What item in your home can be replaced with vinyl?
Vinyl flooring is inexpensive and easy to maintain.
What are some benefits of vinyl flooring?
a variety of colors and the ability to mimic other types of flooring
Vinyl flooring is resistant to fire and durable, but one of its major selling points is its versatility.
resistance to stains and eco-friendly
fire-resistant and naturally insulating
What is vinyl made of?
Vinyl is a synthetic that is easy to make into a variety of household products.
What is preferable to (and cheaper than) expensive metals, floor coverings and wall colors to add class to your room?
Freshly cut flowers improve a room's look and feel with their smell as well as their look.
How often should you change fresh flowers in your room to maintain a fresh look?
Different types of flowers are in bloom in different seasons. But there are fresh flowers available for your weekly changes at any time of the year.
How can you draw attention to a colorful accessory item?
by using white furnishings
White is a neutral color that is still bright and exciting. It is a great balance color to highlight bright accent pieces.
by placing it in front of a black wall
by putting a mirrored tray beneath it
What effect do light shades and jewel tones achieve?
openness and depth, respectively
Light colors tend to feel welcoming. Ruby red or sapphire blue can add sensuality to a room.
brightness and energy, respectively
warmth and relaxation, respectively
What needless mistake can make even classy room feel cheap?
Removing excess clutter and cleaning regularly will help maintain the classy look that you have achieved with these inexpensive design tips.
iStockphoto.com/NinaMalyna