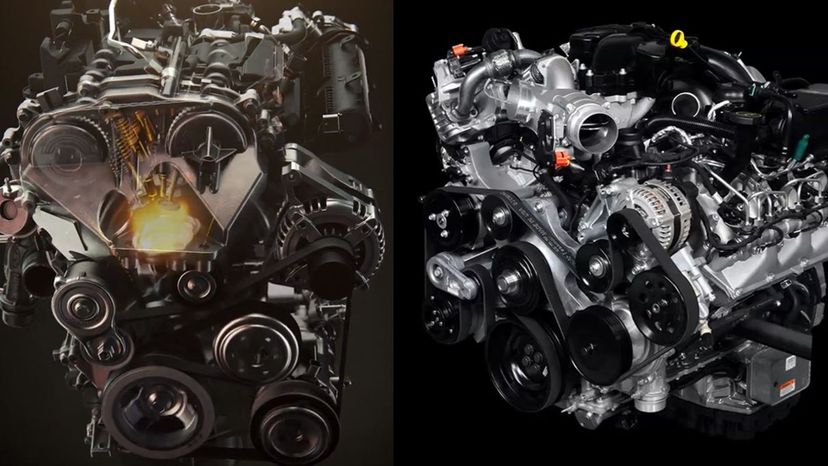 Image: jalopnikisawesome via youtube // The Wheel Network via youtube
About This Quiz
As part of America's "Big Three" automakers, both Ford and Chevrolet have produced so many noteworthy models that it's difficult to count them all. 
These automakers have cars that have captured the imagination of automotive fans throughout the decades. Think of Ford's Model T, one of the most iconic cars ever built. Or what about the first and second-generation Chevrolet Corvette, both in high demand to this day? Both of these legendary carmakers, however, have given us something else over the years — incredible car engines!
And these engines range across the spectrum. They've delivered straight-fours, straight-sixes, V6s, V8s, hybrids, NASCAR engines, IndyCar engines... you name it and they have made them. Each and every engine has a story to tell. Some have even been powering Ford and Chevrolet models for decades at a time; that simply is an indication of how good the engineering behind these powerplants actually is.
So, in this quiz, we want to not test your knowledge about Ford and Chevrolet — not the brand or the cars, so much as your knowledge about the engines that drive them. 
And we're not going to lie — it is going to be tough to identify them. Why? Well, all you will have is a single image to base your decision on. But as a car aficionado, we have the utmost faith in your ability to rev all the way to the checkered flag and ace this quiz!
Good luck!
jalopnikisawesome via youtube // The Wheel Network via youtube