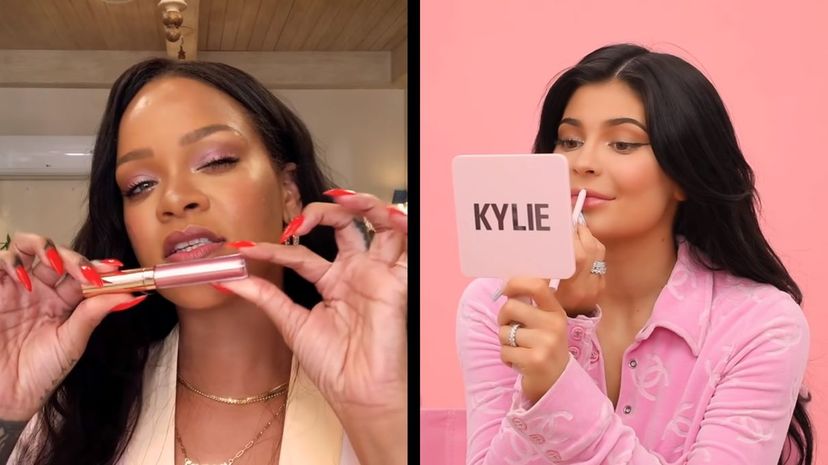 Image: Kylie Jenner / Vogue via YouTube
About This Quiz
Kylie Jenner and Rihanna are both passionate about creating some of the best beauty products on the market. Both of their brands (Kylie Cosmetics and Fenty Beauty) offer products like foundations, lipsticks and eye shadow palettes in a variety of different colors and shades, but it's always up to you on which one you like the most! With these colors also come unique names. There's no shortage of them for Kylie Cosmetics or Fenty Beauty!
If you use makeup in your everyday life, the chances are that you've come across products from either brand. Whether Fenty Beauty caught your eye in your local Sephora or you spotted Kylie's newest lip kit on her Instagram stories, you probably know a thing or two about them! Both are known for their beautiful packaging and quality products, but both are in high demand as well. It's safe to say that the brands have cemented their places in the beauty world with ease.
If you've watched reviews on YouTube or spent a little too much time lusting over the beautiful colors and shades from both Fenty Beauty and Kylie Cosmetics, then we're willing to bet that you know a few names. There are no brushes here, but take this quiz to see if you blend in or stand out!
Kylie Jenner / Vogue via YouTube