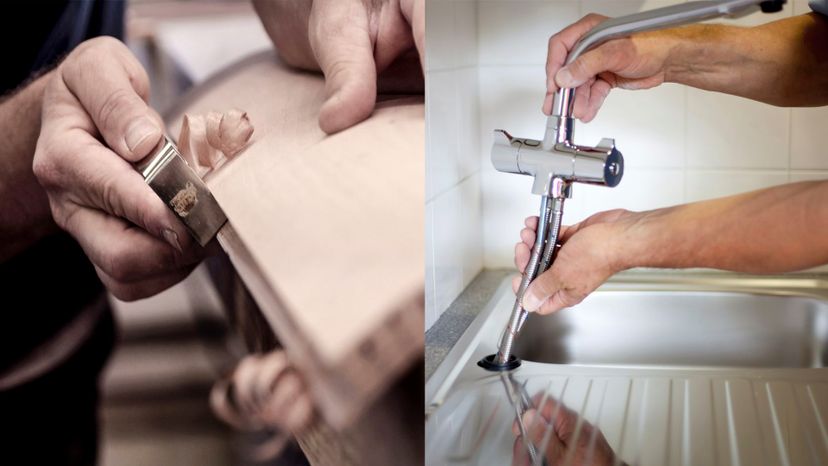 Image: Tim Stocker Photography/Moment/Getty Images; Gary John Norman/DigitalVision/GettyImages
About This Quiz
Unlock that toolbox! It's time to show you have got mad skills when it comes to the tools of the trade! Both carpentry and plumbing are age-old professions - practiced by humans for millennia. Early man began carving tools, weapons and boats from wood, as well as using it to build dwellings. there is also evidence that homes from as far back as the 4th century BCE were already making use of indoor plumbing.
Over the years, there has been some overlap in the tools used in both plumbing and carpentry, but each has also developed a set of tools suited to the skill set and job requirements of the profession. So, while both carpenters and plumbers have easy-to-identify tools such as a tape measure and screwdrivers on their tool belts, could you say which profession uses some of the more specialized tools? Get started on the quiz if you think you can!
Truth be told, it's not really that hard to do. Some of the tools may be quite easy to categorize if you bear in mind that one profession focuses on shaping and forming while the other deals mostly with water systems, pipes, valves and fittings. So, you won't have to be a master carpenter or certified plumber to ace this quiz! If your middle name, however, is "Fix-it," that might help. Time to get on the job and start the quiz!
Tim Stocker Photography/Moment/Getty Images; Gary John Norman/DigitalVision/GettyImages