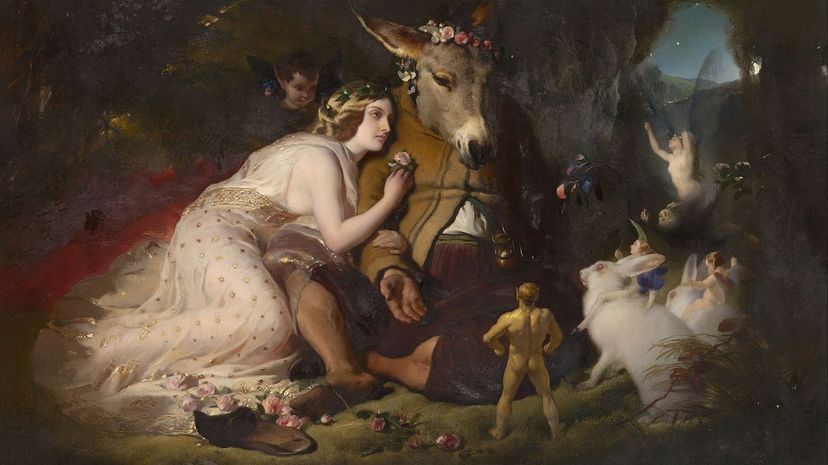 Image: Wiki Commons by Edwin Henry Landseer
About This Quiz
Both the Bible and Shakespeare's prolific collection of dramas and comedies contain plenty of characters who are totally memorable and one of a kind. From cruel, genocidal kings to helpful heavenly forces that intervene at exactly the right moment, both the Bible and Shakespeare's plays are full of storylines that keep us entertained and engaged.
If you're a big fan of The Bard, or you've read your New and Old Testament from cover to cover, we have a challenge for you. We've collected some of the most influential and erratic characters from both Biblical and Shakespearean stories, and it's up to you to tell us where they've come from.
Sure, you remember Jesus from the New Testament, but do you recall the names of his most loyal and trusted advisors? Similarly, we have no doubt that you know the name of lovestruck teen queen Juliet, but who can remember the rest of the bloodthirsty Capulet clan? Both the Bible and Shakespeare's catalog of work are populated with otherworldly beings, so can you determine which helper from beyond belongs in what story? If you're a scholar and a poet, it's time to show off your skills with this challenging character quiz. Let's get started!
Wiki Commons by Edwin Henry Landseer