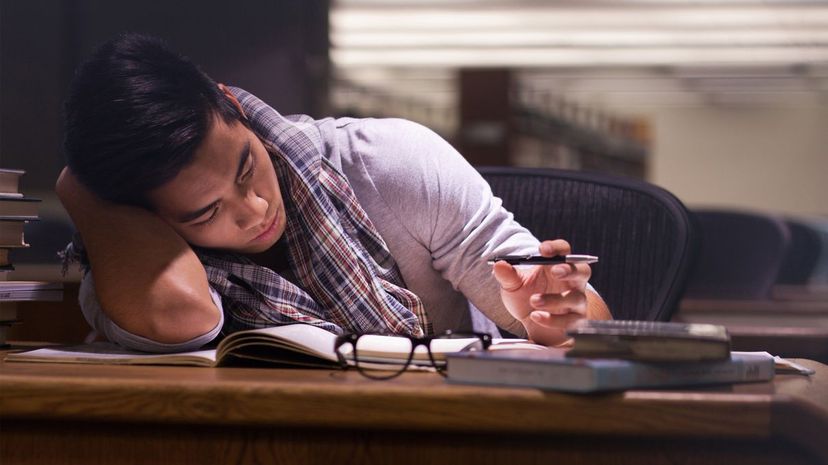 Image: Sam Edwards / OJO Images / Getty Images
About This Quiz
"If the English language made any sense, lackadaisical would have something to do with the shortage of flowers." 
While this quote by columnist Doug Larson is certainly humorous, it hits on just how complicated and interesting the English language can be. Words often don't mean as they sound, and certain rules are applied at seemingly arbitrary times. That's because English is an amalgam of languages and root sources, and takes a lot of its foundation grammar, spelling, and language rules from two uniquely different sources: Germanic and Latin. 
Because of these two different but equally important influences, as well as the introduction of words from languages around the world as communication and travel became easier, English can be particularly challenging to learn, and even more difficult to understand. As it is, many native language speakers know instinctively when and how to apply the rules of grammar, without even knowing what they are. 
How well do you think you know the roots and origins of these English rules of grammar? Put your knowledge of Germanic and Latin origins—as well as other important language influences—to the test by taking this quiz. See if you can correctly apply the rules—and even understand why they're there in the first place. Good luck! 
Sam Edwards / OJO Images / Getty Images