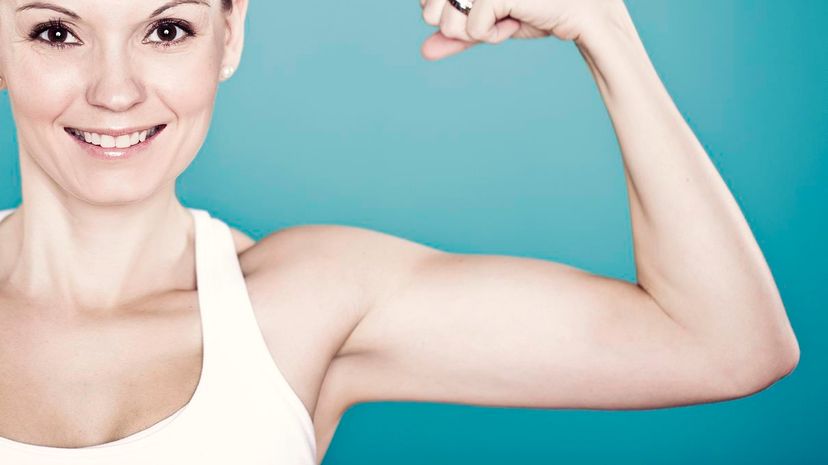 Image: Kangah / E+ / Getty Images
About This Quiz
Muscles and bones together make up the majority of your body's weight. Do you know how many of each is in an adult human's body? 
You probably have about 206 bones, but the exact number varies between individuals. Your patella (knee cap) is known as a sesamoid bone, which means that it helps redirect the forces of a muscle. Some people have other sesamoid bones in their hands, toes, and other places, which can raise the total number of bones.
How about muscles? Well the exact number of muscles in your body varies as well. Most people have approximately 600, but some people may be missing certain redundant muscles. Palmaris longus is a muscle that runs the length of your forearm that's absent in about 14% of people. You can tell if you have this muscle by making a fist and flexing your wrist. If you're among the majority of people, you should see a tendon popping in the middle of your wrist just before your hand. 
Is your anatomy knowledge up to par enough to tell us whether these parts of your body are muscles or bones? Some of the names may sound similar, so make sure you think before you answer. Ready? Let's get started!