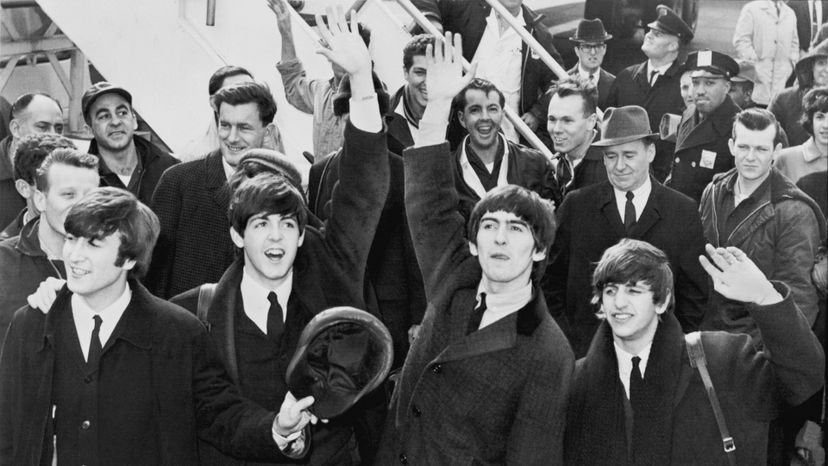 Image: Wiki Commons by unknown photographer
About This Quiz
Although the Beatles formed slightly earlier than the Monkees — 1960 as opposed to 1966 — the early music from both bands was very much the pop-based standard that characterized popular music in the 1960s. And for that reason, much of the early hits from both bands are actually fairly simple in their lyrical makeup. 
The Beatles did cast their net further as their popularity grew. In particular, they moved away from their early pop sound, producing music from many different spectrums. And the lyrics produced by John Lennon and Paul McCartney certainly explored new themes. The Monkees were always held back by the fact that essentially, the band stemmed from a TV series. It was only later in their career that they actually were allowed to play their instruments on recordings, although they were all competent musicians. After the TV show was canceled in 1968, The Monkees had far more control over their output until they broke up in 1971.
Onto the task at hand then! If we gave you a sample of lyrics, would you be able to tell if it was penned by the Beatles or The Monkees? It's a far tougher task than you might think. Good luck!
Wiki Commons by unknown photographer