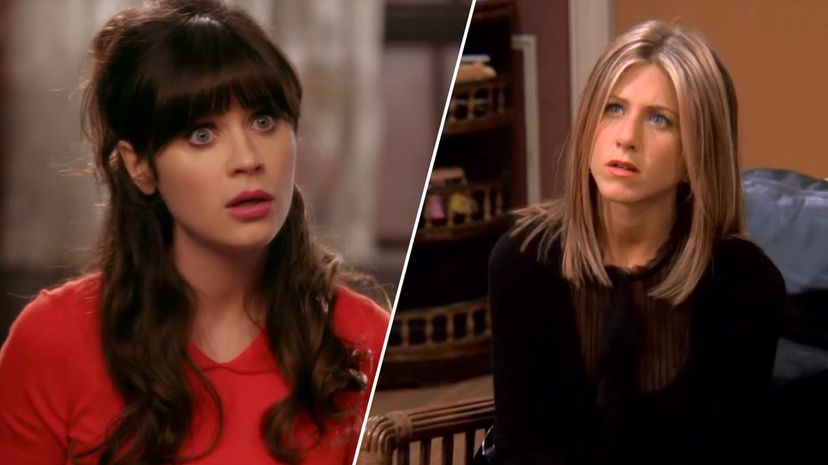 Image: Elizabeth Meriwether Pictures/American Nitwits/Chernin Entertainment/20th Century Fox Television/20th Television / Bright/Kauffman/Crane Productions/Warner Bros. Television/Warner Bros. Television Distribution
About This Quiz
We didn't know it at the time, but 1994 was about to give us a gift: Ross and Rachel. Monica and Chandler. Joey. Phoebe. "Smelly Cat." Running for 10 years, it was hard to imagine that any show could ever usurp "Friends" in our minds and hearts as a sneak peek into the careers and romances of six friends navigating their 20s and 30s. It was funny. It was real. It was endearing. 

Then along came "New Girl," albeit seven years after "Friends" made its departure. 2011 gave us the show that followed Jess and her three (count 'em, three!) male roommates: Nick, Schmidt and Winston. "New Girl" gave us a return to our "Friends' glory days, following the teacher and her friends, navigating their 30s in — this time — Los Angeles.
That brings us to this proverbial sitcom versus sitcom crossroads. Do you know which show gave us this gem: "Where do you even buy sheets like this? They have the thread count of a paper towel?" What about, "That's right, I stepped up! She's my friend and she needed help. If I had to, I'd pee on any one of you!" Can you match these quotes to either the "Friends" six or the "New Girl" five (don't forget Jess' BFF Cece!)? 
If you don't know the answer, you can always "pivot!" Hey, "Schmidt happens." Let's see what you've got!
Elizabeth Meriwether Pictures/American Nitwits/Chernin Entertainment/20th Century Fox Television/20th Television / Bright/Kauffman/Crane Productions/Warner Bros. Television/Warner Bros. Television Distribution