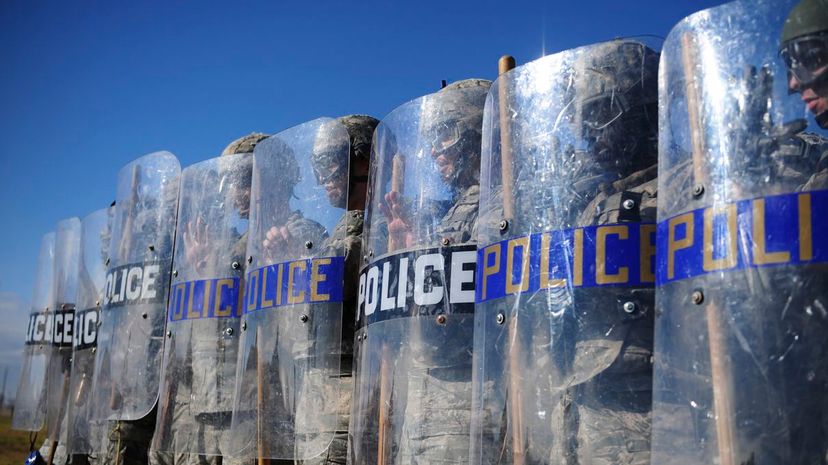 Image: Stocktrek Images / Stocktrek Images / Getty Images
About This Quiz
It takes a special kind of brain to either work in law enforcement or to join the military! Both careers require mental toughness and the ability to think under a variety of pressures. From hostile territories to unruly crowds after a losing football game, law enforcement officer and military members know how to navigate the stickiest of sticky situations. 
Throughout this quiz, we are going to put you in a few professional and personal situations that will show us how you think. We'll also assess your personality traits and your willingness to follow orders. By the time you've survived our battery of questions, you'll be ready for a military entrance exam or a law enforcement test. And we'll let you know which career your brain is already suited to try! 
Whether you've been considering dedicating your life to protecting and serving or you just want to know how you would fare in either occupation, you'll find out once you've finished these questions. Knowledge is power! Knowing which way your brain thinks will give you a head start on any career you choose to follow. 
Your results will not get you into officer training, but they will tell you which direction to go. Will it be law enforcement or the military? Let's find out!