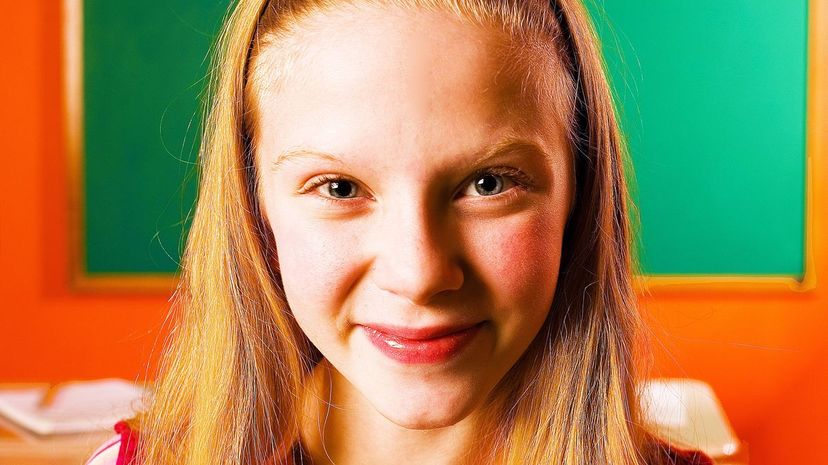 Image: Zave Smith / Corbis / Getty Images
About This Quiz
Ahhhhh, yes. There's Ms. Wilson, standing at the front of the classroom with the overhead projector, crossing out yet another grammatical error and shaking the marker at your class to drill in the grammar rule ... what was it again? Many of us can clearly remember the experience of middle school—the braces, the sports failures, the romantic failures, the fashion!—but the actual lessons taught in actual school have likely gone by the wayside. Even if we speak correctly, our knowledge of grammatical terms and formal rules is likely scant. 
One of the complaints most often heard on college campuses—if you lean in close to a professor's door while they're grading—is that kids these days don't know proper grammar. College essays are riddled with errors that students should have learned in middle school. "What's this, another dangling modifier?! Ugh, improper usage of a transitional phrase! Really, another comma splice! Time for another cup of coffee." 
Really, when it comes to adults, there are two camps: those who know middle-school grammar, and those who do not. Which are you? 
Zave Smith / Corbis / Getty Images