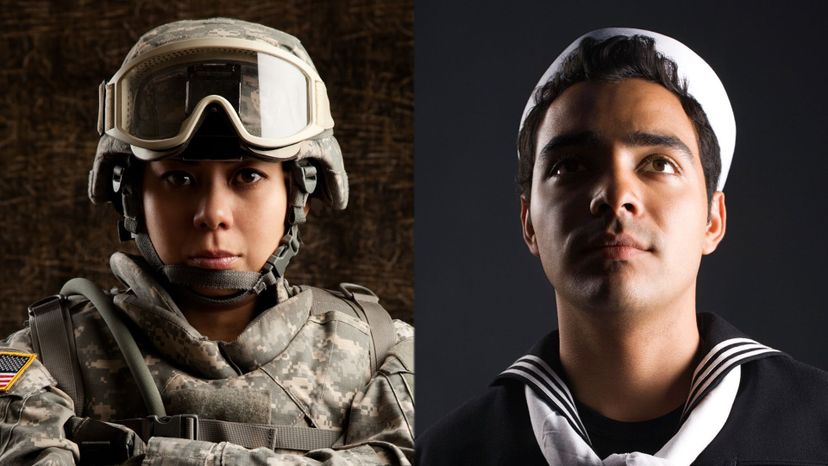 Image: DanielBendjy / E+ / Getty Images, Jupiterimages / Stockbyte / Getty Images,
About This Quiz
We meant it when we say that each military branch is unique. After all, if you're all about the Army, you're in the trenches. What about the Navy? You've got gills, and you love the sea. Chances are good that you're handy with a helicopter if you serve in the Air Force. Make no bones about it: if you're a Marine, you're built tough like a Ford truck. It goes without saying that you really should pay attention to what defines you as a solder if you're seriously considering which branch to enlist in.
Think about what you're good at. Think about your passions. Are you all about obstacle courses? Or do you know a lot about boats? Do you like flying, or are you more about driving the tanks in battle? They're all valid questions to ask, because once you enlist, you're devoting your entire being to the cause of the country, and that isn't a small matter. It's an honor—an honor you should wear on your sleeve with pride. You, of course, need to take this quiz and find out exactly where your honor lies within the military. Do it right now, private, and we'll see you in battle.