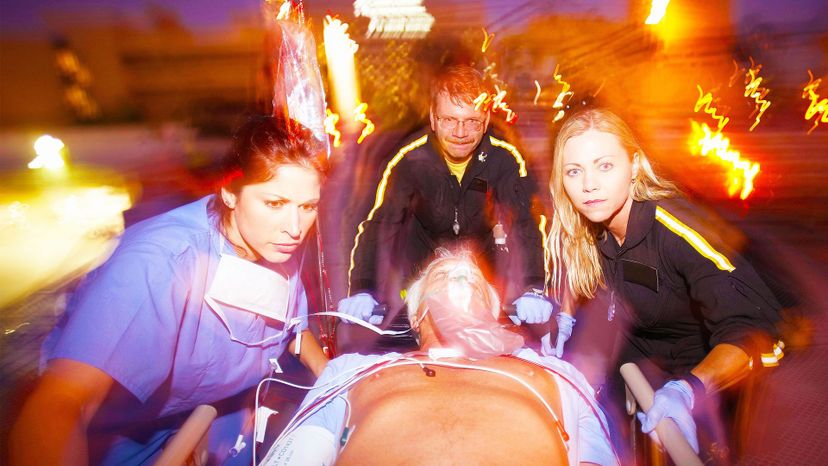 Image: ER Productions Limited / DigitalVision / Getty Images Plus
About This Quiz
It takes a special kind of person to work in any medical field. From surgeons to nursing assistants, dealing with patient needs requires a certain disposition. During this quiz, we are going to try to figure out if you would make a better nurse or a better EMT based upon the kind of person you are. The way you handle yourself under the pressure of our questions will go a long way toward finding out. 
Because you're here, we are going to go ahead and assume that you have the stomach for things like bodily fluids, needles and patients who try your patience. With this in mind, we are going to dig as deeply as we can into the little parts of your personality that lend themselves to being either an EMT or a nurse. While both professions require a lot of training, it's the way you handle yourself that will tell which one is right for you. 
Reach for your scrubs or your gloves, and answer as quickly as you can. Both nurses and EMTs have to think on their feet, and seeing how your personality holds up will tell the tale of where you belong in the medical field. Will you ride in an ambulance or keep the hospital ward running?