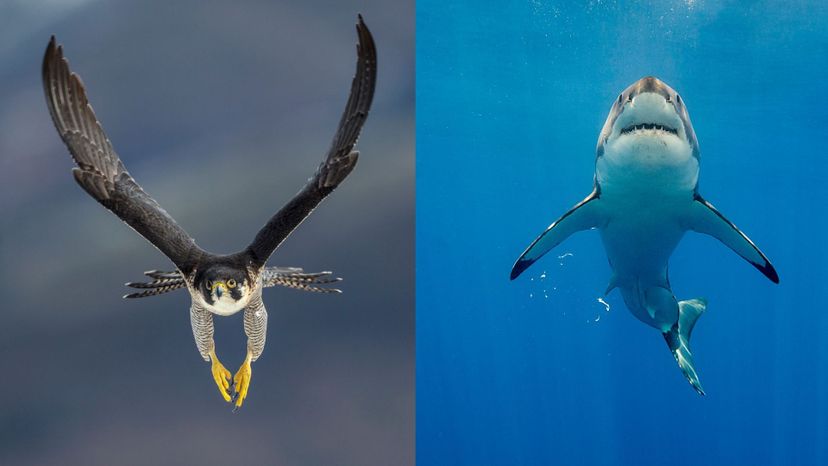 Image: Javier Fernández Sánchez/Moment/Getty Images, by wildestanimal/Moment/Getty Images
About This Quiz
Everyone has a spirit animal that represents their inner soul. During this quiz, we want to find out if your spirit is more like a bear, a falcon or a shark! You might not think you have much in common with these animals, but your primal instincts are sure to have some similar traits. 
As we creep and crawl our way through this quiz, we will need to get to know all about your inner spirit and your feelings toward animals. While I think we can all agree that an earthworm dinner is best left to the feathered variety, some of your more human choices can go a long way in telling us about your animalistic spirit. In fact, we're betting you are more like a shark, a bear or a falcon that you realize. 
Once you read the question we've asked, take a moment to figure out which response is truest to your inner self. Each answer will reveal something about you that will clue us in to your spirit. After you've completed the quiz, we will look at the whole of your answers to figure out which fierce beast is really your spirit animal. Will it be the one you think it is?