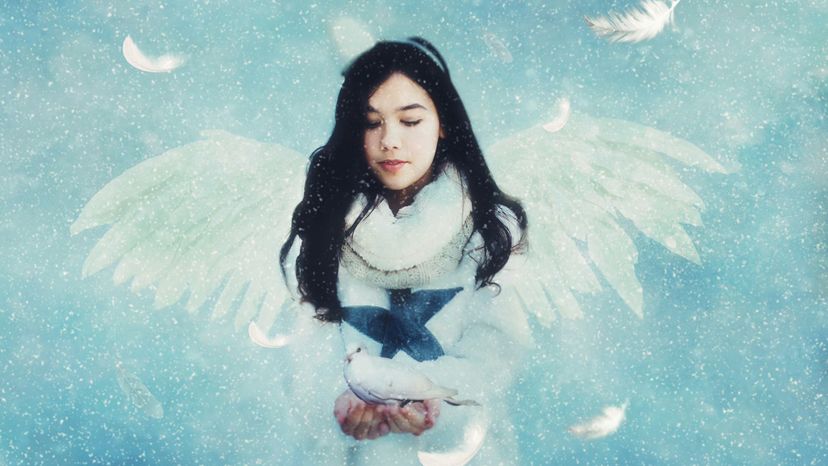 Image: Carol Yepes/Moment/Getty Images
About This Quiz
When you die, you may end up in an afterlife. In most cultures, that means a Heaven or a Hell. In other cultures, when you die you get reincarnated, usually as some kind of animal, and hopefully as an animal that lives a good life. Depending on the culture, what the best form to be reincarnated as can get pretty contentious.
Heaven is a pretty loaded idea as well. The Neo-Aristotelians believed that Heaven was simply a re-conjoining of the soul with The Prime Mover. While Christianity and Islam have very clearly defined ideas of Heaven, other monotheistic religions leave the afterlife deliberately vague. Other cultures are more specific, with stories of castles in the clouds full of the gods, or the halls of Valhalla.
Then there is Hell. In Chinese mythology alone, there are 12,800 Hells. That a lot of Hells. All things being equal, since the Chinese Hells outnumber nearly all other Hells, it's very likely if one is headed to Hell, one had better speak Mandarin. There is The Mountain of Knives Hell, The Cauldron of Torture Hell, and our favorite Hell, Avīci, which is where the worst sinners go to spend the most time enduring the worst things.
There is the idea of a personal Hell, of course. Jean-Paul Sartre's No Exit posits that Hell can simply be the presence of people who really annoy you. Teenagers argue that Hell is when their parents come to pick them up from the prom and call them by their nickname in front of all their friends.
We, however, have worked very closely with people who have the inside line on which afterlife you are destined for, and we've come up with a way to determine where you are headed. We're sure it's someplace good, or at least really entertaining!