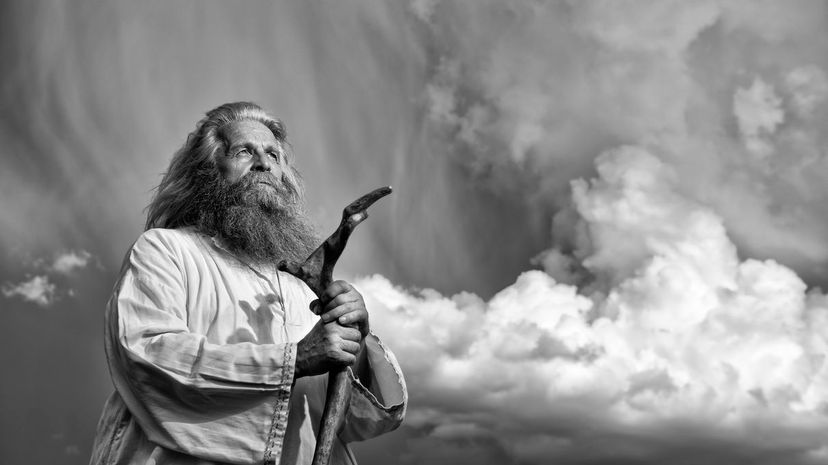 Image: Kemter / E+ / Getty Images
About This Quiz
Leadership in the Bible: What does this mean? Jesus said, "The last shall be first." He also said, "Render unto God what is God's and unto Caesar what is Caesar's," indicating a separation between religious faith and civil authority. Yet the Bible is undeniably filled with leaders. They include prophets, priests, teachers and even kings. In this quiz, we'll examine their legacy. 
Among the first were the patriarchs: Abraham, Isaac, Jacob and Joseph. Their ability to lead stemmed directly from a solid relationship with God. Granted, in the book of Genesis, very early in Jewish history, they were only leading their families, but from that family line would grow an entire nation. Later, the first kings of Israel derived their right to rule from God. Sometimes we see that man's choice of a leader is not God's. This was the case with King Saul, chosen by the drawing of lots, who was soon supplanted by David, whom God raised from a lowly shepherd to be Israel's greatest ruler. 
That's a common motif in the Bible, the outsider-turner-insider. Peter was a simple fisherman, one who had difficulty with his temper and impulse control. But Jesus said Peter would be the "rock" on which Christ would build his church, and this came to pass. And Jesus, of course, was the ultimate outsider in his day, executed for his beliefs and teachings. Today, however, he is at the center of the world's largest religion, by the number of people who identify as Christians.
Are you ready to test your knowledge of the Bible's colorful, sometimes ambiguous, leader figures? Try our quiz to find out!
Kemter / E+ / Getty Images