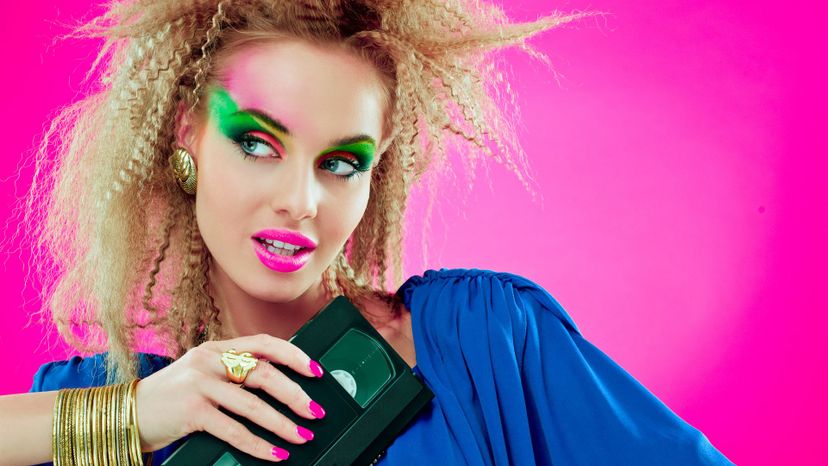 Image: Izusek / E+ / Getty Images
About This Quiz
The 1980s was an iconic era that still impacts popular culture today.
There were major technological changes, such as the personal computer, the first commercially available cell phone, video cassette recorders (VCRs) and gaming consoles.
This was the age of the blockbuster movie, with movies like "Raiders of the Lost of Ark" and "Beverly Hills Cop" grossing hundreds of millions of dollars.
In the '80s, we were watching a lot more TV, including popular sitcoms like "Family Ties," "The Cosby Show" and "Cheers." There were suddenly more channels on TV, with the expansion of cable channels like ESPN, Nickelodeon, CNN, HBO and Showtime. 
MTV was shaping American culture through the medium of music videos. This channel in particular was starting to show the fissures between Reaganomics-influenced yuppie culture (a nickname for the "work hard, play hard" Baby Boomers, young urban professionals) and the way younger people and people of color were seeing the world.
Politically, the '80s were a volatile time. Although the U.S. had adopted a more conservative political ethos, many national governments across the world were going through upheaval and unrest through protests, assassinations and coups. 
The '80s brought a lot of changes which still shape our lives today. So are you ready to peg your jeans, tease your hair big, eat some Pop Rocks and dive into this quiz? We totally think you'll ace it. Have a bodacious time!