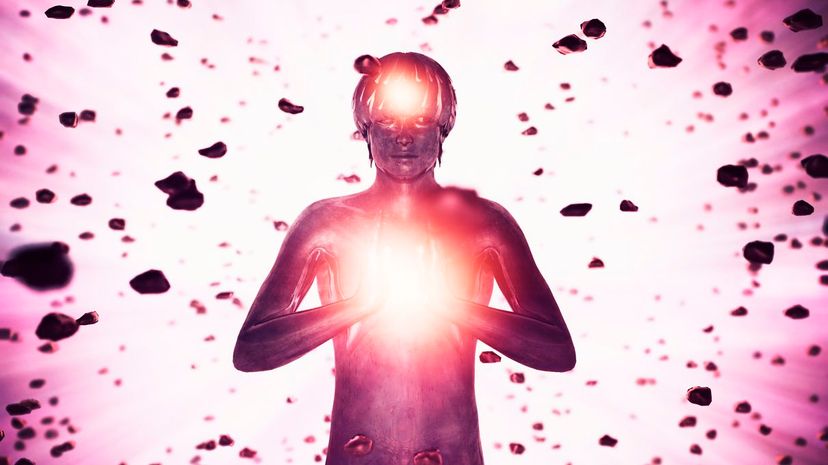 Image: MATJAZ SLANIC / E+ / Getty Images
About This Quiz
If you've been feeling a little out of sorts lately and you cannot figure out why, make a workout playlist and find out! Our daily lives are so busy that our chakras can pay the price without us even noticing. Having a blocked chakra can leave you with little intuition, balance or energy! Once you find out which one is causing your energy imbalance, you'll feel like you've finished a half marathon. You'll find life is a little easier, too. 
In Sanskrit, the word "chakra" means wheel. Think of your body like a series of gears all turning together in succession. If one of your wheels or gears is blocked, you can't expect the rest of your machine to run at top performance! Get up and get moving with the playlist that you create, and the chakra throwing a wrench in your works will be open long enough for you to see the problem. 
You don't need to be a musical genius to make a playlist that can diagnose your chakra problems. All you need to do is listen to the radio, know a few tunes and pick the ones that make you want to sweat. After you know which chakra is blocked, you'll know how to hit the gym. Where will you focus your energy?