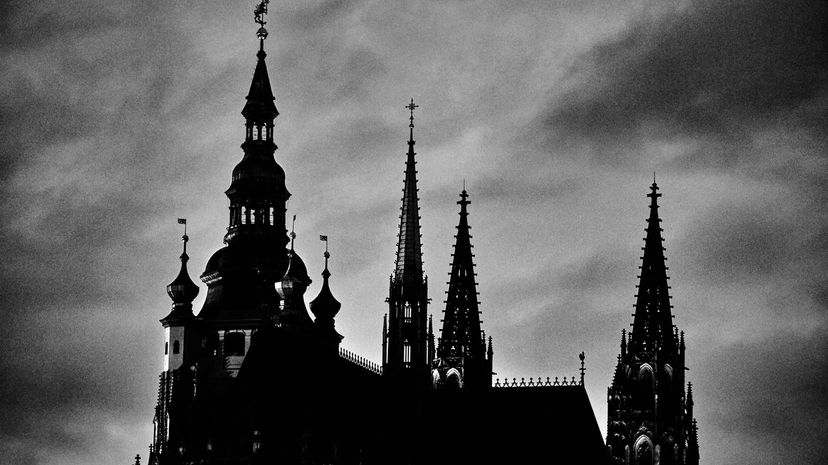 Image: Andrew Merry/Moment/Getty Images
About This Quiz
Castles are the stuff of fairy tales – where Sleeping Beauty lay in wait for her Prince, where Rapunzel let down her hair to serve as a makeshift climbing rope, where Cinderella finally triumphed over her evil relatives and found that lost shoe – the list goes on and on. Yet even as images from our favorite childhood films form our mental image of castles, we must also take into account that these wondrous structures are firmly rooted in history ... and you're a whole lot more likely to find a royal or rich nobleman at home than any damsel in distress. 
While your knowledge of castles might be skewed by those sanitized versions you see onscreen or at your favorite theme parks, it's important to realize that castles were primarily built for protection, not style. Dating back to the medieval period, those who could afford it commissioned castles in strategic spots to allow them to see incoming armies, fight off invaders and keep family and property safe from all those sieges that were always going on. Sure, many castles are ornately designed and come with priceless frescoes and works of art, but the real magic lies in their fortifications, including moats, gates and walls so thick that even the most vicious trebuchet wouldn't be able to cause much damage.
As you might expect, many of the world's most recognizable castles are located in Europe, but there are still plenty to be found in other areas. Think you can match these castles to the correct countries? Take our quiz to find out!