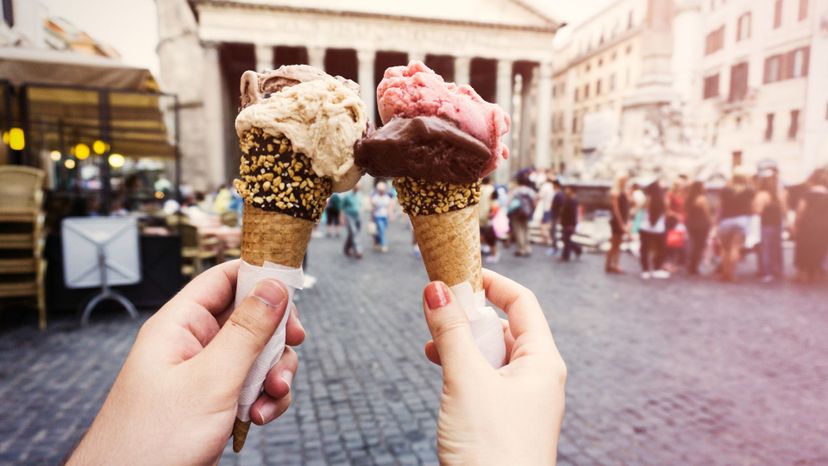 Image: BurakKarademir/Moment/GettyImages
About This Quiz
It's said that most Americans can identify fewer than a half-dozen trees by sight, but more than a hundred corporate logos. Okay, sue us... we live in a consumer culture, where even TV and movies are full of product placement.
And, to be fair, there's an awful lot of clever advertising and sloganeering that makes products stick in our heads. "Where's the beef?" was such a big hit for Wendy's that Walter Mondale, a candidate for the Democratic presidential nomination in the 1980s, used it to criticize his opponent's policy ideas. In the same vein, older TV viewers can't shake the memory of "Mrs. Olson," the wise, fictional housekeeper who sold a generation on a particular brand of coffee. Other products stay in our minds because they were a beloved part of our youth, like the Rubik's cube we played with in grade school, or the Bubble Tape bubble gum we shared in high school. 
Whatever the reason, you've probably got a wider knowledge of companies and their famous products than you even realize! If you'd like to put your savvy to the test, try our 35-question quiz. Some of these, you might find easy - but we guarantee things will get more difficult near the end. Ready? Give it a go!
BurakKarademir/Moment/GettyImages