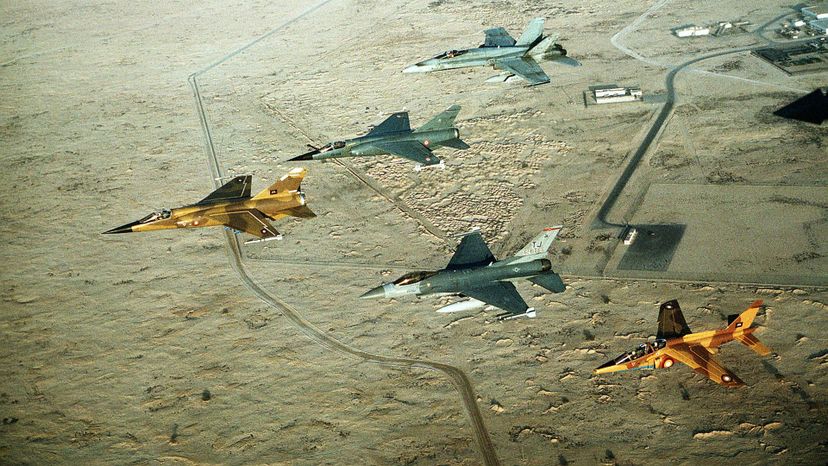 Image: Staff Sgt. Lee Corkran
About This Quiz
There is nothing quite like seeing — and hearing — a fighter jet streaking across the sky, nearing supersonic speed!  
Of course, early fighter jets were not that fast, but they were a major advancement on the piston-engined aircraft of the time. The Germans showed what a threat a jet fighter could be during World War II. They produced two separate models, one named the Swallow and the other the Komet, that saw combat and together, they proved a challenge to the bombers of the U.S. Air Force as well as any fighters they encounter.
These developments came too late in the war, however, and Germany just could not build them fast enough to have any serious effect on turning the tide of the war. 
The German aircraft designers did introduce swept-wing designs which proved pivotal in the over modern jet fighter design. Soon everyone was copying this design — the British, Americans and the Russians.
The first fighter-jet-on-fighter-jet action occurred during the Korean War. Here, two of the most modern aircraft of the time came up against each other, the MiG-15 and the North American F-86. It remained a shootout, though, as there were no air-to-air missiles yet. When those were introduced, the game changed and today, aircraft can destroy each other without ever making visual contact.
But let's get back to the quiz at hand. Here, we will test your knowledge of jet aircraft nicknames, which sometimes are as inventive as the aircraft themselves. Let's see how many you get!
Good luck!