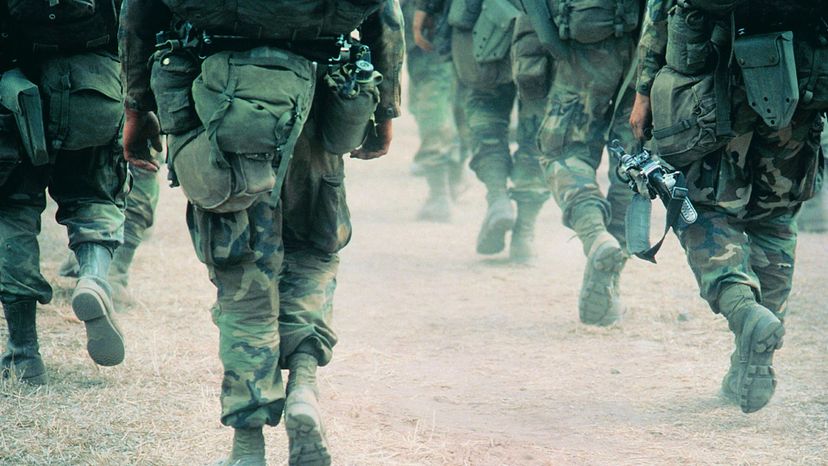 Image: Frank Rossoto Stocktrek/Digital Vision/Getty Images
About This Quiz
The world is certainly not a safe place, and never really has been.
Since the beginning of time, each nation that rose to prominence did so through the use of its military. 
Just take a look back to the world's first really dominant group, the Romans. They expanded their territory through military might. No negotiations, no diplomacy. Just military might. The Roman army was feared around the world.
The Huns, who eventually sacked Rome, didn't take control by talking their way through the gates of the great city. They burnt them and the city to the ground.
Even in more modern times, military might has remained important. Napoleon and France ... check! Japanese expansion in the Far East ... check. German expansion in Europe under Hitler ... check. All of these nations expanded their territories through their military might, in some cases forcing other countries to capitulate at the mere threat of action.
Even today, military forces around the world are still as important.
And with the military comes a form of slang that is certainly unique. And that's what this quiz is all about.
Sure, you may have heard some of them before, but many will have you stumped!
Let's see how well you do!
Good luck.