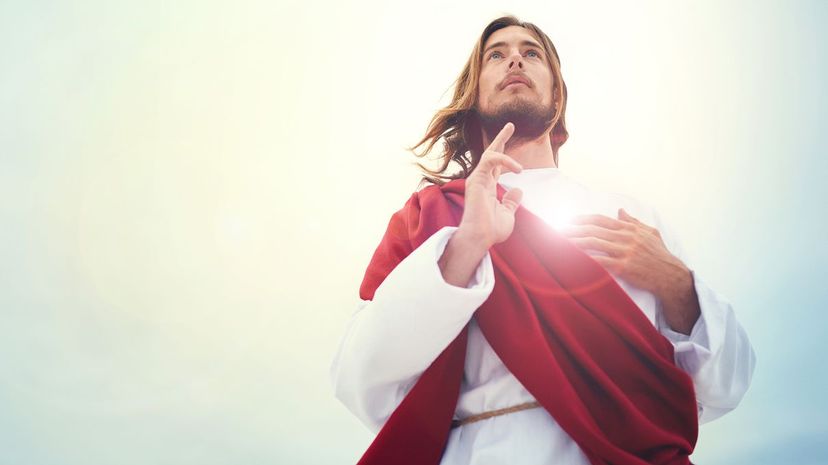 Image: Cecilie_Arcurs / E+ / Getty Images
About This Quiz
Come dissect the popular wonders of Jesus with this "holy" gratifying religion challenge. Keeping in mind that all things are possible when it comes to the Son of God should help you rake in the points!
The miracles of Jesus are the foundation of his divinity. Some biblical scholars insist that each wonder-filled story has been purposefully stylized to suit the needs of believers. For example, there are several separate instances where the Bible records Jesus producing many fish where there had been none at all. In places where fishing was the basis of the economy and nutritional sustenance, these fish miracles ought to have helped boost morale during times of scarcity. Peter the disciple displays these insecurities in Luke 5 when he tells Jesus about the hard time he'd been having catching fish: "Master, we have toiled all the night, and have taken nothing ..." In light of the disciples' lack, Jesus tells Simon Peter, "Launch out into the deep, and let down your nets for a draught." And because Peter had faith, he obeyed and reaped the rewards, catching "great multitudes of fish" that even broke his nets!
Consider also several miracles where Jesus is informed of a sick person on the brink of death, but he doesn't seem to make it in time before they pass away. In these cases, Jesus resurrects the dead back to life. Certainly, these stories were comforting for believers who lived in remote places that may have harbored fears concerning getting prompt help during serious emergencies.
Ponder these and other curious curations of Jesus miracle stories as you take this quiz that highlights his greatest work!