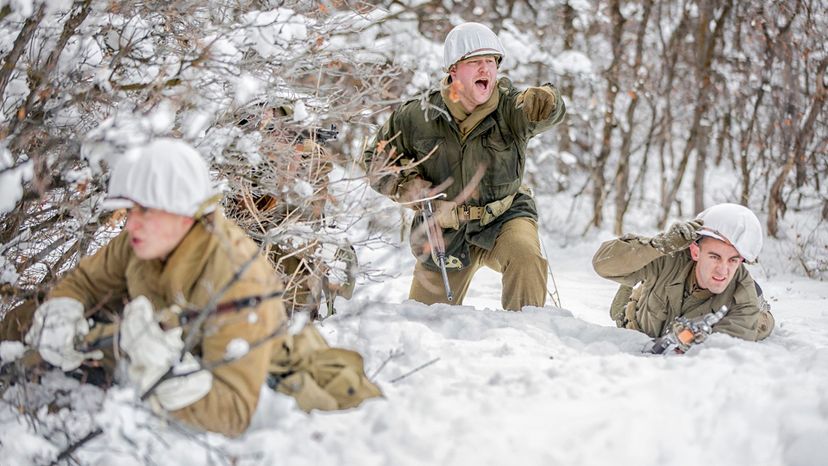 Image: JasonDoiy/E+/Getty Images
About This Quiz
World War II remains the largest military conflict the planet has ever known. This horrifying event kicked off in 1939 with Hitler's invasion of Poland - though arguably it was in the works much earlier, with the Anschluss with Austria and the invasion of the Sudetenland in Europe starting in 1938, plus Japan's aggression into China commencing in 1937. By the fall of 1939, the Allies - the UK, France, and friends - were at war with the Axis - Nazi Germany and Mussolini's Italy, plus their friends. The USA and Japan stayed out of it at first, but when Japan decided to get involved by striking Pearl Harbor as well as a number of British and French assets in Asia, the U.S. declared war in 1941, and the Asian conflict ramped up.
The single biggest error in the war is generally held to be Hitler's ill-timed invasion of the USSR, which turned neutral Russia into an enemy who then brought to bear its almost limitlessly enormous army against him on the Eastern front. This cost Hitler dearly in blood and treasure and crippled his ability to fight on the Western front. As far as the Asian theater is concerned, the largest mistake Japan made is not just attacking the USA but failing to do so thoroughly, thus waking the "sleeping dragon" without first chopping off its head. The largest mistake from an intelligence point of view was Germany's failure to realize that the British had broken the German's Enigma codes and knew what they were up to.

Still, knowing these mistakes doesn't mean you know all the major mistakes of the war or the details of the above... or do you? Let's find out!
JasonDoiy/E+/Getty Images