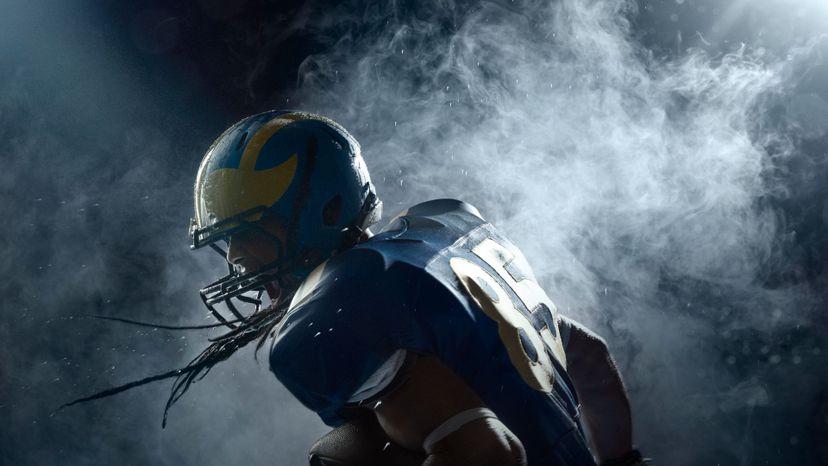 Image: Aksonov/E+/Getty Images
About This Quiz
American football is one of this country's most popular sports, each autumn and winter gathering millions of spectators … some of whom are woefully unable to make heads or tails of the game's rules. And to be fair, football's rules are oddly complicated, and what's more, they often shift a bit each season as officials tweak the regulations for player safety and other reasons. Do you think you really have a grasp on football rules?

Let us mark off some of the complexities of this violent and beautiful game. Before each snap, no one on the offense can move so much as an inch … except for the backs and receivers, who can shift, run, and probably even dance for a few moments in order to confuse defenders. If a lineman, however, accidentally moves a muscle, there's an automatic penalty. Do you know the other pre-snap penalties that can harm an offensive drive?

From kickoffs to punts, to point-after attempts, to touchbacks and more, football is filled with esoteric terms and rules that leave soccer fans scratching their heads in confusion. Tackle this football rules quiz now!