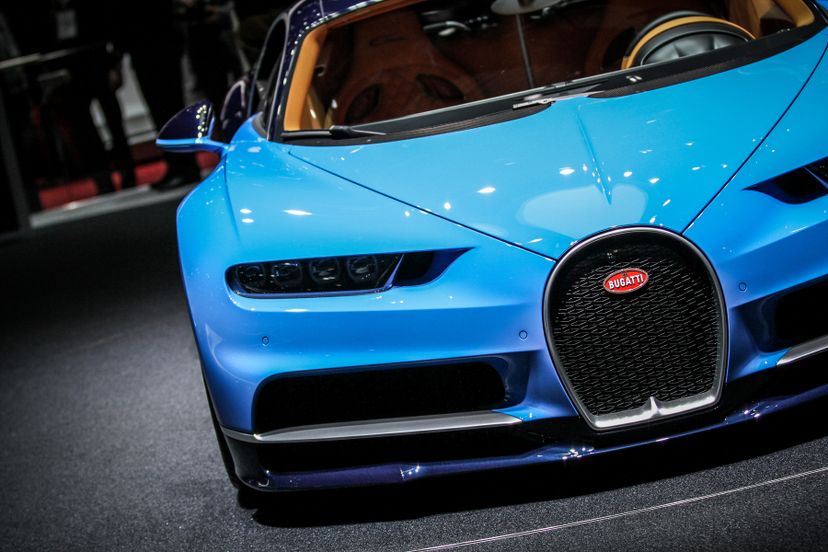 Image: Gerlach Delissen/Corbis via Getty Images
About This Quiz
Car prices keep going up, with the average price of a new vehicle running $31,400 as of 2017. Although a hefty price tag for most regular people, that number pales in comparison to some of the fully-loaded, completely over the top cars produced by the likes of Lamborghini, Ferrari and Hennessy. These often limited-edition (because hardly anyone can afford them) rides can run a buyer hundreds of thousands, even millions of dollars!
For some, owning expensive cars is less about having a status symbol to flash around, and more about a passion for automobiles in general. Comedian Jay Leno owns a jaw-dropping 169 cars (and counting, probably), the most valuable of which is a 1955 Mercedes 300SL Gullwing Coupe, estimated to be worth $1.8 million now that he's poured a whole lot of dollars and TLC into it. Fellow comedian Jerry Seinfeld also boasts a sick car collection in his $1.4 million Manhattan garage, although he tends to favor Porsches (must be nice).
It's not all rainbows, however. Expensive cars mean pricey payments that actually need to be made on time, which is not something that some people excel at. Rapper Bow Wow failed to learn his lesson after his Ferrari F430 was repossessed, and wound up suffering the same fate when he missed payments on his $300,000 Lamborghini Murcielago. Even Jermaine Dupri, one of the biggest influencers in the rap music community, managed to lose his Lambo twice!
If you thought the monthly payment on your 3-year old minivan was bad, wait until you see these jaw-dropping numbers. How much do you know about the world's most expensive cars? Take the quiz and find out!
Gerlach Delissen/Corbis via Getty Images