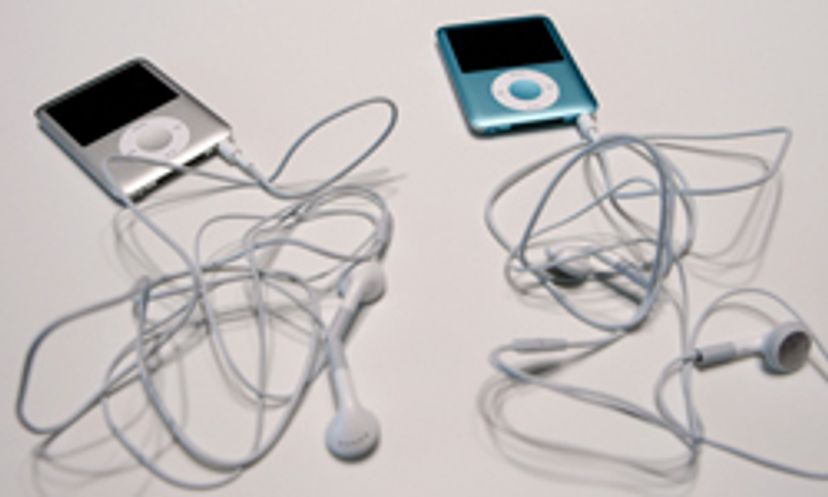 Image: Photo by Justin Sullivan/Getty Images
About This Quiz
The sky's the limit as far as budget with music gadgets, but there are a surprising number of new audio gadgets that won't make too much of a dent in your bank account. How much do these gadgets cost?
Philips SHN2500 Active Noise-Canceling Headphones: among the cheapest noise-canceling earbuds on the market.
The Philips earbuds retail for $19.98 -- a pretty good deal, if you ask us.
Bose QuietComfort 3 noise-canceling headphones: among the priciest on the market.
The QuietComfort 3s are less bulky than other noise-canceling headphones, hence the $350 price tag.
iTie: Yes, it's a tie with a hidden pocket for your iPod Nano.
For when your pocket just won't do, we guess. The iTie is $50.
Pioneer DVR XD09 DVD burner: about the size of a CD jewel case.
This tiny burner hit the market in August 2009 for $79.99.
ChinaVasion Waterproof Bluetooth Speaker.
This floating $40 speaker fits in the palm of your hand and plays MP3s off your phone -- and notifies you of calls -- while you lounge in the pool.
Numark CD DJ in a Box: complete DJ system with two scratch CD players.
Numark introduced this DJ setup in July 2009 -- it gives beginner to expert DJs "everything they need to rock the house."
Logitech Squeezebox Boom: tabletop WiFi radio with built-in speakers.
With this compact system, you can wirelessly access music from the Internet or your networked PC and play it through your house. Its retail price is $299.99.
Apple iPod Shuffle: newest generation stores 4GB and features "VoiceOver2" technology.
Apple is billing the new Shuffle as "the first music player that talks to you." It retails for $79.
Apple iPod Touch: Flip through your music collection with a flick of a finger. Smallest model is 8GB.
The 8GB iPod Touch is $229. Think of it as an iPhone without the phone.
Apple iPod Classic: Still the one to beat, the iconic music player is now up to 120GB.
The 120GB iPod Classic is $249.
Photo by Justin Sullivan/Getty Images