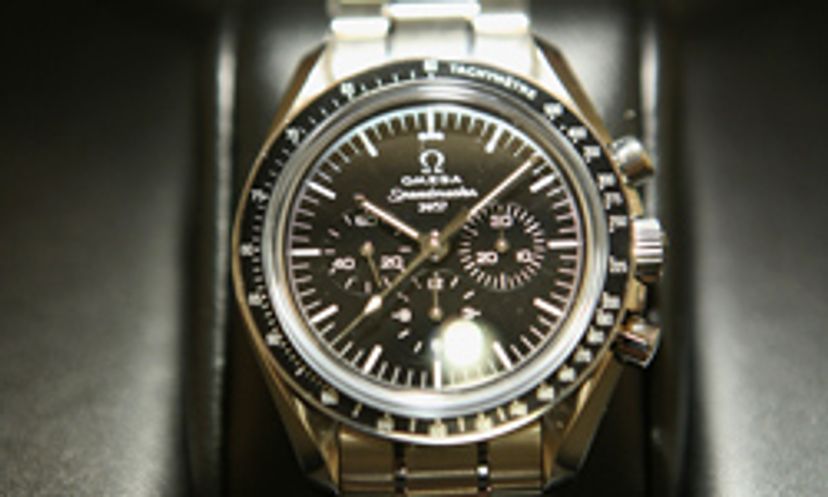 Image: Photo by Rebecca Sapp/WireImage
About This Quiz
For some, the watch is still the ultimate status symbol -- and people are willing to pay pretty outrageous sums. Can you hazard a guess as to how much these watches cost?
HMW Pulsar: the first digital watch, introduced in 1972.
The 18K gold Pulsar costs a cool $2,100. To put that into perspective, you could have bought a car for that much in 1972.
Seiko 35 SQ Astron: the first quartz wristwatch, which debuted in 1969.
The Astron was a limited edition of only 100 watches and was sold in Japan for 450,000 yen, or about $1,250. Again, some perspective: This was the same price as a Toyota Corolla.
Texas Instruments 503: digital watch introduced at the Chicago Consumer Electronics show in 1976.
Texas Instruments made quite a splash with the 503 at a price of $20 -- the cheapest digital watch before it had been $49.95.
The first Swatch collection, which made its debut in 1983.
The original Swatches had a starting price of 39.90 Swiss francs, or about $38.
The Chopard 201-carat Watch: 201 carats of diamonds.
You can barely see the watch face for the diamonds on the $25 million Chopard 201-carat Watch (yes, that's the actual name). According to many sources, it's the most expensive watch in the world.
Patek Phillipe's Supercomplication: the most expensive watch ever bought at auction.
In 1999, an anonymous collector bought this extremely complex gold pocket watch, completed in 1932, for $11 million.
Vacheron Constantin Tour de l'Ile: with 834 parts, one of the most complicated watches ever made.
If you need a perpetual calendar and astronomical indicator on your watch, you might like this one. Oh, and you'll also need $1.5 million.
Hublot Black Caviar Bang: covered in 322 black diamonds.
If you have a million bucks to spend on a watch but don't want to be too ostentatious, the Black Caviar Bang is for you. Black diamonds aren't quite so flashy.
Louis Moinet Magistralis: contains a piece of a 2,000-year-old lunar meteorite.
The meteorite, as far as we can tell, isn't a functional part of the watch -- but if you have $860,000 to spend on a watch, you're probably not worried about things like that.
Rolex Yacht-Master: the best-selling men's Rolex on Amazon.com.
The Yacht-Master's list price is $9,175, but when we checked it was on sale for $7,875. Hurry and snap one up!
Photo by Rebecca Sapp/WireImage