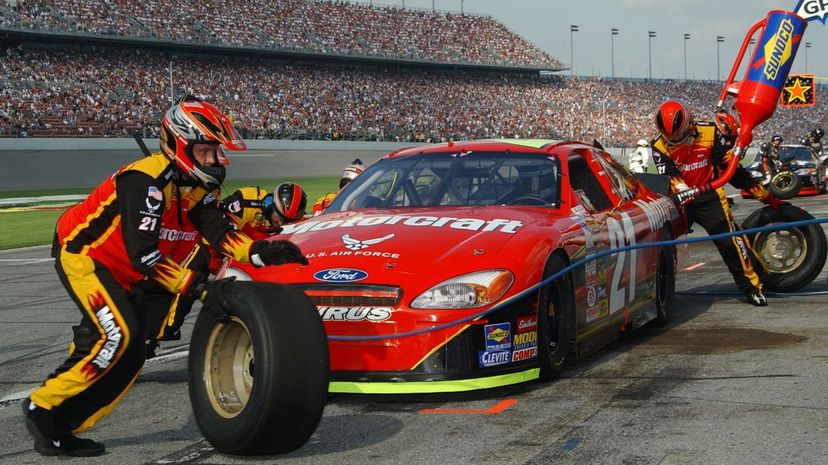 Image: Wikicommons by Larry McTighe
About This Quiz
NASCAR is one of the classic American traditions we just can't help but love. After all, there's nothing quite like fast cars and good times, and NASCAR delivers all that and a whole lot more. In fact, NASCAR has been delivering good times for more than 70 years. From its humble origins as a test of early stock car speeds and performance to the modern-day circuits broadcast on television nationwide and around the world, it has long been a showcase for performance vehicles that push the envelope and race car drivers who are willing to cross the checkered line first — no matter what it takes. 
NASCAR has also been home to some of the coolest, most capable vehicles ever produced — and it continues to bear witness to advances in performance and safety like we've never seen before. Do you want speed and loud noises and lots of excitement? You've come to the right place. 
Do you have what it takes for a podium finish on this NASCAR quiz? The new racing season is just around the corner, and so now is the perfect time to brush up on your history, statistics, driver biographies and so much more. Put your NASCAR brain to the test. On your mark, get set, GO! 
Wikicommons by Larry McTighe