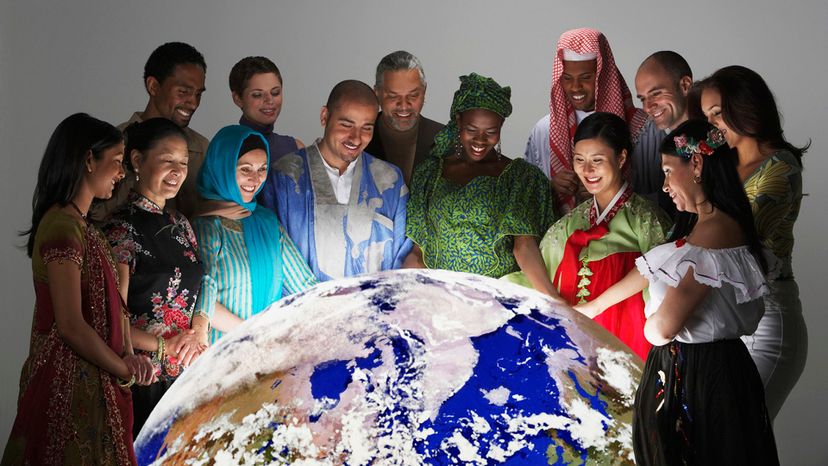 Image: Jon Feingersh/Blend Images/Getty Images
About This Quiz
Even in the most homogenous nation on the planet - whether by culture, race, or history - it's still true that every nation contains all sorts of people. We're all individuals, after all, and that means we cannot simply be reduced to a thin cultural stereotype. Not all Japanese people are incredibly hard working and rather prudish. Not all Germans are hyper-efficient neat freaks. Not all Brits are tipsy and lazy people redeemed by their witty sense of humor. Not all Americans are fat, ignorant, and jolly. Not all French people, sorry to say, are great lovers.
However, it is true to say that certain cultures and nations do embrace certain behavioral quirks and personalities more readily than others. In more reserved cultures, smiling as much as is polite in America or gesturing and emoting as wildly as are considered normal in Italy would be considered inauthentic to the point of being quite suspicious. In British culture, getting within touching distance of a person is something you simply don't do unless you know them reasonably well. In certain African cultures, being ashamed of your body and hiding it away is considered pretty silly.
This means that whatever your temperament, there is indeed a nation where it will fit in better than in others. Let's help you find it!