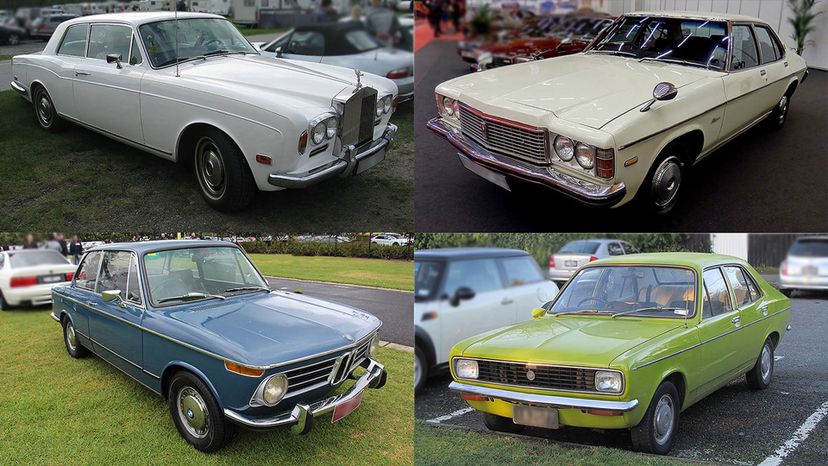 Image: nakhon100/Riley/René via Wiki Commons
About This Quiz
The 1970s was a memorable decade for cars, both good and bad. The decade started off in style but soon faced a crisis with an embargo put in place by oil-exporting countries driving up gas prices and reducing supplies around the world. In America, big gas-guzzling cars that struggled to get 10 miles per gallon suddenly fell out of favor. New government regulations for safety and exhaust emissions would soon crimp performance and put an end to muscle cars. Compact and subcompact models became popular overnight.
Despite the dour circumstances, the 1970s gave us an amazing assortment of cars, not only from American carmakers, but from abroad as well. Japanese cars started to make a huge impact in the United States. European manufacturers continued with a wide range of models, from innovative small cars to high-end luxury coupes and ultimate sports cars.
Despite higher fuel prices, American drivers didn't give up on their big cars entirely. For example, did you know that the 5,300-pound Lincoln Continental Mk. IV luxury coupe had its best sales year ever in 1973, a year when gas prices doubled?
This quiz will show you cars from all over the globe, including some you've never seen before, and some practically guaranteed to stump even the most dedicated car enthusiast. Take your time, follow the clues and give it your best shot.
Good luck!
nakhon100/Riley/René via Wiki Commons