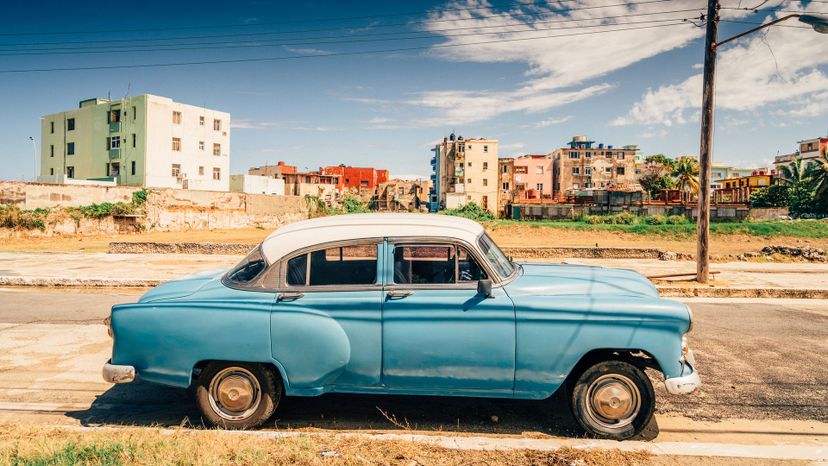 Image: Nikada/E+/Getty Images
About This Quiz
Today, we can scarcely imagine the scenario. In 1941, in the span of just a few weeks, the United States government halted all consumer car sales in America. Manufacturers were directed (or coerced) into making war goods instead. So when the '50s came, consumers were raring to buy new cars like crazy. Inspired by the feeding frenzy, car makers concocted all sorts of innovations in dozens of new models, some of which tanked, and others that reached iconic status. Do you really remember anything about the '50s cars in this quiz?

In the first half of the centuries, the car business spawned hundreds of companies hoping to strike it rich. By the '50s, though, the Big Three (General Motors, Ford, and Chrysler) were by far the biggest manufacturers left standing. They quickly implemented new features like automatic transmissions, air conditioning, among other wacky technologies (like integrated shavers for men) into their vehicles. Do you remember the other cutting-edge capabilities that appeared in '50s cars?

From the Bel Air to the Thunderbird to the Wayfarer and the Suburban, the '50s changed the way America and the rest of the world viewed the automobile. Jump into the driver's seat of this 1950s car quiz now!