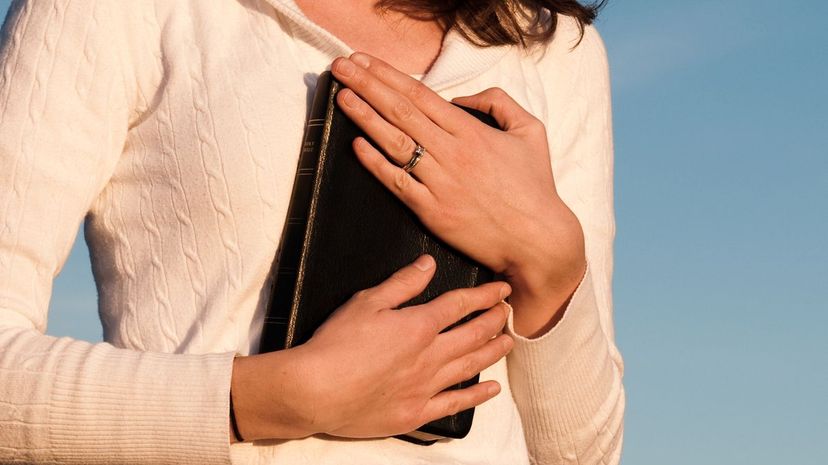 Image: PeteWill / E+ / Getty Images
About This Quiz
Never step in the presence of biblical scholars without knowing your own level of expertise. Give your best answers to this easy-to-hard range of Bible questions, and we'll calculate your proficiency and even give you some pointers about how you might improve, if necessary. Armed with this info, you'll be ready for any intelligent discussion about the scriptures.
Easy questions look like: What's the first book of the Bible? If you answered Genesis, good job! Hard questions go something like: In which book of the Bible can you find the verse: "Like a weaned child is my soul within me"? You might have responded with the correct book, Psalms, but do you know the exact verse and who authored the scripture? Psalm 131:2, by David. Now ease back into the basic-info lane with this inquiry: "Is the book of Psalms part of the Old or New Testament?" Old Testament gets the point! See? There's something in this holy test for everyone at every level.
When you receive your score after giving this challenge a couple of go's, act accordingly. Share your results with friends to encourage their participation, then compare notes with each other and the Bible. You may end up being the Bible teacher your friends never knew they needed before now!
Scroll on and get started on your journey to better Bible facts!