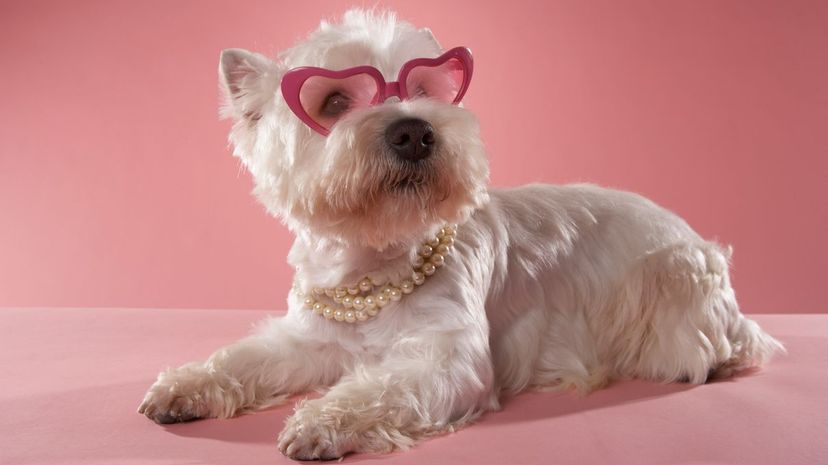 Image: Chris Amaral / DigitalVision / Getty Images
About This Quiz
Dogs are awesome. If you have a dog, whether it cost you $2000 from a breeder or you got it from a rescue, you know exactly how to pamper your pooch.  Dogs are loyal, adorable, playful, cute and best of all, they truly are your best pal in the world. 
In fact, dogs are so cool that it's no wonder we pamper them a bit. After all, they deserve it. If you can't pamper a dog, then who can you pamper? 
With that said, some of us take it just a tad overboard when it comes to pooch pampering. If you and your significant other have ever slept pushed to the side of a double bed so your great Dane can be comfy, you know exactly what I'm talking about. Does your dog have more outfits than you do? Do you put little booties on her feet so she doesn't get cold outside? When it's Christmastime, does your dog have more presents under the tree than you do? Have you ever blown off a social event or vacation because you can't stand the thought of your dog being alone? Take this quiz and we'll tell you how pampered your dog is. We get the feeling they don't have it too ruff.