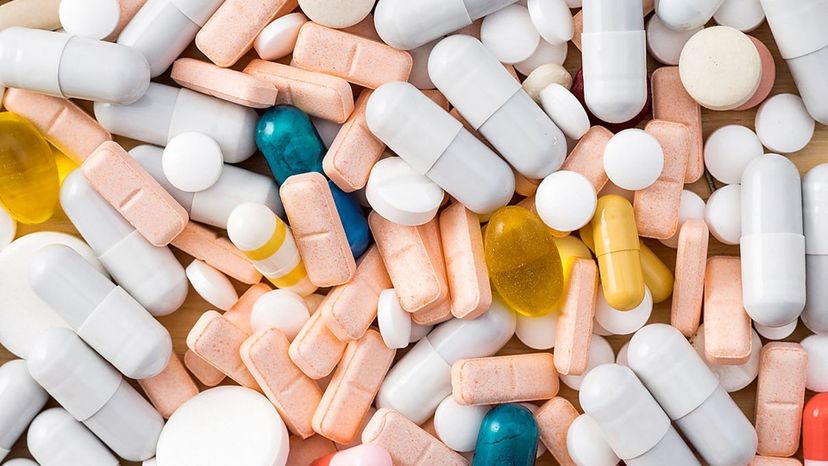 Image: Jose A. Bernat Bacete / Moment / Getty Images
About This Quiz
Get the Tylenol, quick! In the medical world, there's an endless list of conditions you could suffer from. You might be suffering from a light headache. Taking a quick stroll outside may exacerbate your allergies. While these can be relatively minor, many experience conditions like anemia and hypertension. For every medical condition you could think of, there's a medication to help control it. Can you match the medication to the proper condition?
When dealing with medical conditions, it seems as if some of them pop out of nowhere, but there's a method to the madness that our bodies sometimes cause. There's a class of medical conditions that are genetic, meaning that the defect was passed down through the genes of the parents. Examples of this would be Down syndrome or sickle cell anemia. You'd even find medical conditions like dementia and Alzheimer's disease that are extremely difficult to predict and treat. While these are two classes of conditions that are nearly impossible to predict, there's another group of conditions that you are able to prevent.
Our lifestyle can cause drastic changes in our older selves, and this is seen in conditions like high cholesterol, Type 2 diabetes and hypertension (high blood pressure). With all of the conditions plaguing the population, you can bet there's a specific medication to help manage and control it. Can you match them? You might need years of education to prescribe these medications, but you don't need that for this quiz! Can you prove that you have the brains for medical school? There's only one way to find out!
Jose A. Bernat Bacete / Moment / Getty Images