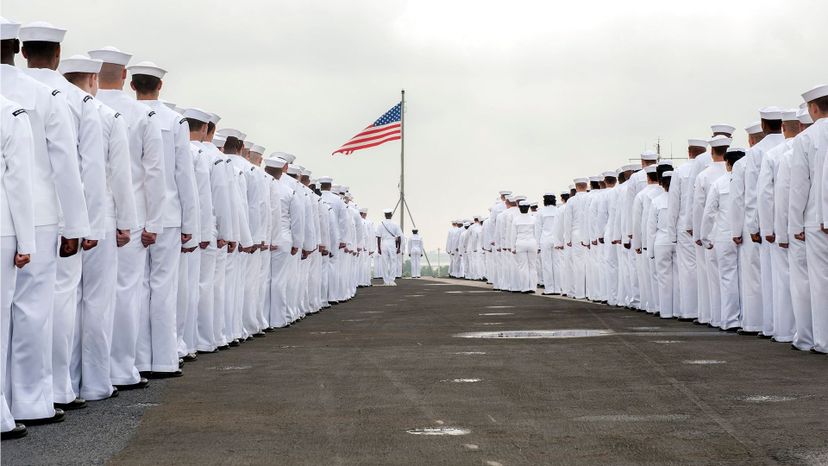 Image: Stocktrek Images/ Stocktrek Images/gettyimages
About This Quiz
You've been using the Cadillac all day to clean every nook and cranny of the USS Enterprise. And maybe in two more years, you'll actually be done. Until then, grab some mid-rats from the roach coach, chow down, and hit the rack. This is the life of a modern-day sailor. In this briny quiz, do you recall some of the most common Navy lingo? You might have watched every Navy flick around, but you won't get all these from you viewing!

Whether you're the wife of a sailor or a proud Navy dad, you have to know at least some of the lingo, otherwise, you'll never know half of what the men of the sea are saying. And trust us, when they say to "nuke it," it has nothing to do with a microwave or an attack on Russia. A "pad eye" isn't a cosmetics term, it's part of the ship that helps secure aircraft.

For roll call, sailors (and soldiers, too) will muster around the captain for their orders. And once they have those orders? Time for a show of gun decking, and then they can start a new water war.

Pass the chit and go below decks in this Navy quiz now! If you fail, you'll walk the planks for piracy!