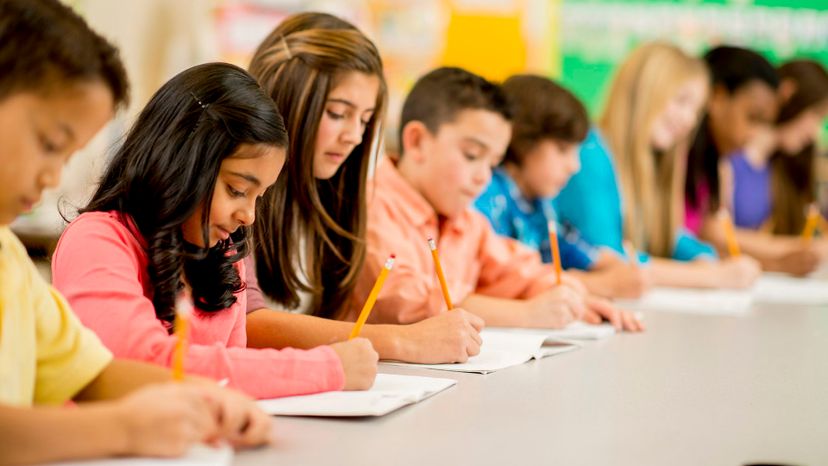 Image: FatCamera/E+/Getty Images
About This Quiz
Spelling at any stage is not easy. So, even though you may want to laugh at the stats - only 2% who can pass this quiz - you probably shouldn't. At least not until you give it a try. You see, spelling s one of the necessary parts of our education. There's a reason why so much emphasis is placed on learning how words are correctly spelled, and it's because it'll help us in the long run. Do you know how difficult it would be for someone to read something that you wrote if it were riddled with spelling errors? 
In honor of learning to do things the right way from the start, we want to test your spelling skill at the elementary level. Some of these words may seem easy when they're isolated, but when they're placed next to options that are similar, you may run into a few problems. And that's exactly what we've done today in this quiz. Do you think you can pick the correct spelling of these elementary-level words when they're mixed up with wrong ones? 
We'll see who's part of the 2% by the end of this quiz. Will it be you, or will you fail miserably?