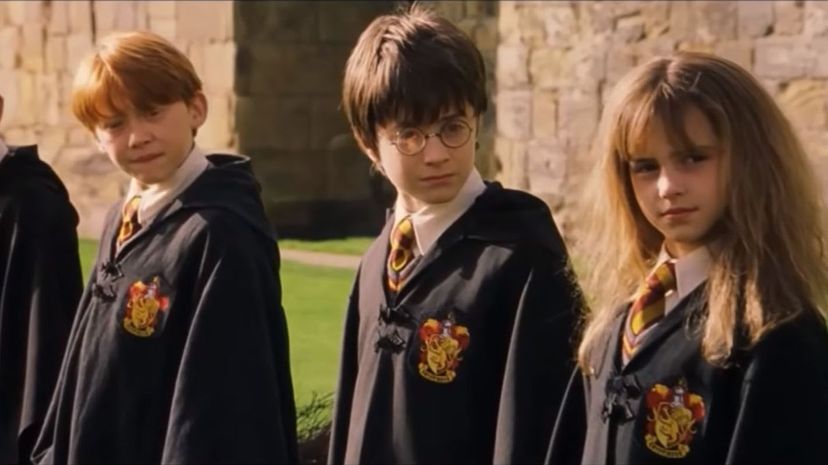 Image: Warner Bros. Pictures, Heyday Films and 1492 Pictures
About This Quiz
This seven-book fantasy series captivated millions of readers with its thrilling tale of a boy wizard fighting an evil dark lord. Yes, it's "Harry Potter!" Over ten years, J. K. Rowling published seven books detailing the adolescence of the title character, a boy who discovers at age 11 that he's a wizard. Since then, the series has inspired a hit movie franchise, a spin-off franchise and a magical theme park. Oh, and it inspired countless kids to read when many would otherwise be playing video games or texting. Yes, it's that magical!
Pottermania is a unique fandom. Many of the readers were children when the first book came out, and they "aged" along with Harry as each subsequent book was released. Thus, they feel as if they grew up with Harry and his friends during their seven years at Hogwarts and the wizarding world. Understandably, many fans were emotional at the release of "Deathly Hallows," the final book. No one knew whether Harry would even survive the series, or if defeating Voldemort would require his sacrifice. 
To untangle these brainteasers, you'll need the courage of Gryffindor, the patience of Hufflepuff, the intelligence of Ravenclaw and the ambition of Slytherin. Are you ready?
Warner Bros. Pictures, Heyday Films and 1492 Pictures