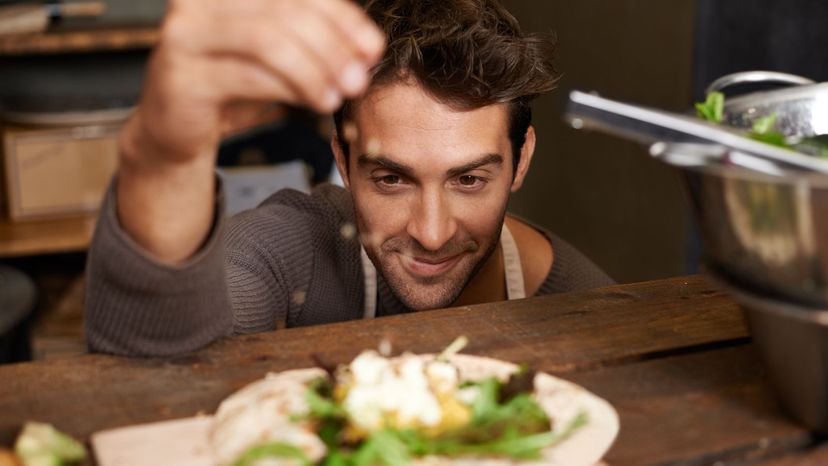 Image: PeopleImages/Digital Vision/Getty Images
About This Quiz
Do you love food? If you're like us, you definitely do! How could you not when there are tons of different cuisines to choose from? Some might say that Mexican food is their favorite while others could prefer Italian. Refined palates might put French delicacies first while spice chasers love Jamaican jerk chicken. The fact of the matter is that we might love to eat, but could you prove your skills in the kitchen? Are you a culinary master? Only this quiz will tell!
While most people would probably think they can hold their own in a kitchen, not everyone can be a culinary master! Binge-watching Top Chef or Iron Chef America doesn't mean you qualify as a gourmet chef, but this quiz might! There's an endless list of knowledge and skills that need to be honed to make it in the cuisine world and this quiz. 
Spices are just one aspect where it seems like a toss-up between coriander versus cumin and parsley versus cilantro. It gets deeper when you think about cooking beef options as rare, medium, or well-done. To make it a bit more confusing, could you handle making sure that pasta is perfectly al dente? Do you even know what that means? If you don't, this quiz might give you a slow burn, but if you do, you might be the queen or king of the kitchen.
You know the saying. If you can't take the heat, stay out of the kitchen. We're turning the heat up with this quiz. Let's see if you'll break a sweat.
PeopleImages/Digital Vision/Getty Images