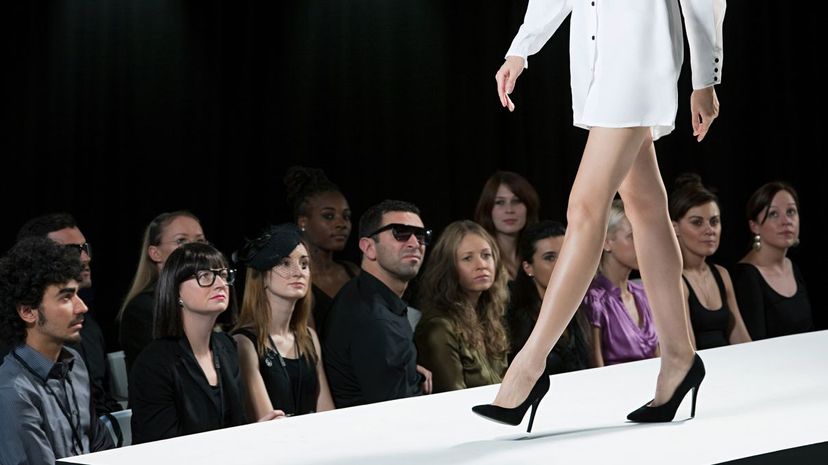 Image: Image Source / DigitalVision / Getty Images
About This Quiz
Picture it — Paris, France, 1858. An English fashion designer named Charles Frederick Worth decided to show his clients a selection of designs he had recently created. He called it a "collection," and he surprised his guests by presenting the garments on real, live people instead of mannequins. Many fashion historians consider this to be the first bona fide fashion show.
Fast forward to 1944, when Ruth Finley, an American businesswoman and pal of the famous fashion publicist Eleanor Lambert, created what she called the Fashion Calendar — a weekly, subscription-based publication that listed addresses and contact information for fashion shows in New York City and abroad. This enabled buyers, designers, manufacturers and other key players in the industry to come together at specific events. And, fun fact: the Fashion Calendar still exists online today and is used as a source for tracking runway shows and events during New York Fashion Week.
By the mid-1970s, designers were showcasing their collections in the U.S. twice a year, and soon cities like London and Milan followed suit. Today, bi-annual Fashion Weeks are held every year in the "Big Four" fashion capitals of the world — New York, London, Milan and Paris. 
If you're Fashion Week obsessed, consider this quiz the ultimate IQ test. It's packed with questions about the world of fashion, from famous designers and memorable moments in history to hot trends and insider terminology. Can you get a perfect score?
Image Source / DigitalVision / Getty Images