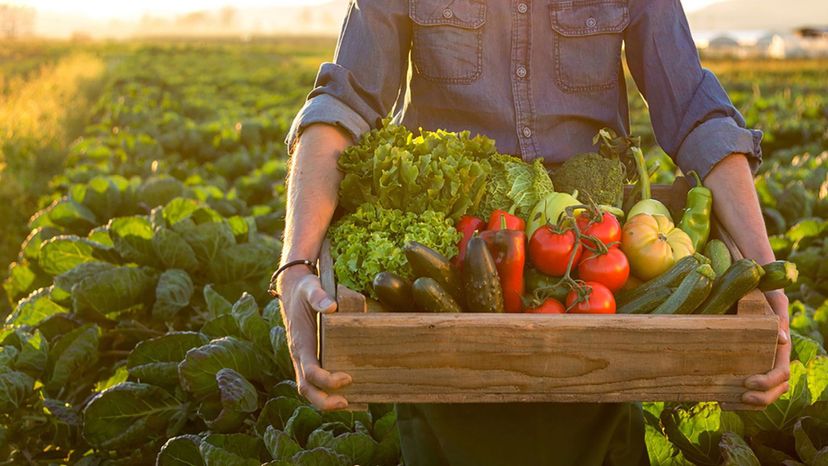 Image: alle12/E+/Getty Images
About This Quiz
Everyone knows that it's the right thing to eat your five fruits and vegetables every day - and ideally more. Of course, most people fall short of this, which is strange when you consider that a morning glass of orange juice and a handful of baby carrots gets you 40% of the way to your goal.
Part of the problem is that people are quite intimidated by veggies. They don't know what's in season. they don't know how to cook the veg to keep the nutritional content high, maintain the crunch and texture, but still make it flavorful and delicious. They don't know what veggies go with each other or with other foods. They don't know how long a vegetable keeps in the pantry, fridge or freezer.
This is a product of our modern world, where people live in cities or suburbs that might look superficially green but have very little in them from nature. Supermarkets present veggies as clean and uniform, instead of as they really are - gnarly, delicious and dirty, and in all sorts of hilarious shapes and sizes.
It's time to get past our veggie fears and embrace our healthy and wholesome veggie friends before they make the ultimate sacrifice for our dinners. Let's get started!