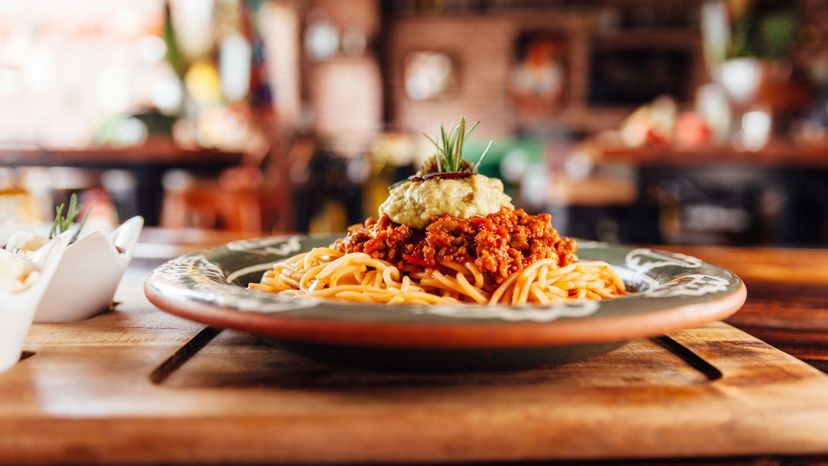 Image: cometary / E+ / Getty Images
About This Quiz
When Olive Garden first opened, they stood out from the crowd by offering people unlimited salad. When that proved to be super popular, they upped the ante with unlimited soup and breadsticks. It was like an entire meal that never had to end! How could it ever hope to get any better? Four words: never-ending pasta bowl. It's like the Italian gift that keeps on giving.
With so much to choose from on the menu, there's probably a little something to appeal to everyone. The menu has evolved into a roadmap that leads right to the soul of the people who eat there. Too much? Alright, maybe it's not that intense. But what would you say if we told you we can guess how old you are based on nothing more than your Olive Garden food choices? It's true! 
Cast your vote for Spicy Calabrian Chicken or Loaded Pasta Chips. Then dive into Lobster Shrimp Mac and Cheese or a 6-ounce Sirloin with Fettuccine Alfredo. Satisfy that Olive Garden craving, and we'll tally up all your results with the Olive Garden-based artificial intelligence robot we keep in the basement and guess how old you are! Don't believe it? Take the quiz and be amazed!