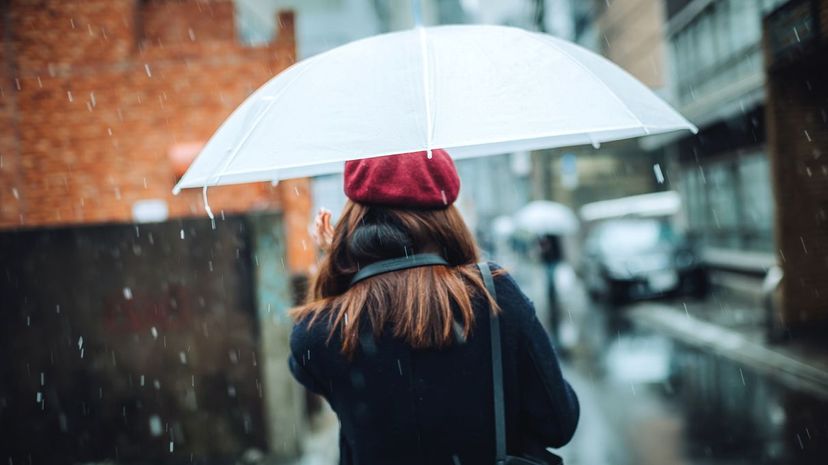 Image: d3sign/Moment/GettyImages
About This Quiz
Whether we love rainy days or loathe them, one thing's for sure: they're inevitable. From Florida to Maine and from Oregon to Arizona, rainy days find most Americans sooner or later ... and annoy them! After all, rain makes it harder to drive to work, walk the dog and entertain the kids. It interferes with construction and gardening and is a very unwelcome guest at picnics, weddings and soccer games. 
Nonetheless, because rainy days are a permanent fixture in our lives, we have to figure out how to deal with them. Some folks are better at this than others, likely because they get more practice. For instance, if people in the Pacific Northwest let the rain ruin their good times, they'd only have fun in August. Meanwhile, Midwesterners make it a point of pride not to let bad weather faze them, as their winters tend to be harsh while their summers can be miserably hot. Southern Californians, on the other hand, find rain totally overwhelming.
So, how do you deal with rain? Does it inspire you to stay home and read mystery novels, or are you the type of person who actually hikes when it's wet out? For this quiz, we want you to choose your favorite rainy day activities. In return, we'll guess whether you're a dyed-in-the-wool Minnesotan or a New Jersey native. Want to see if we'll get it right? Let's get quizzing!