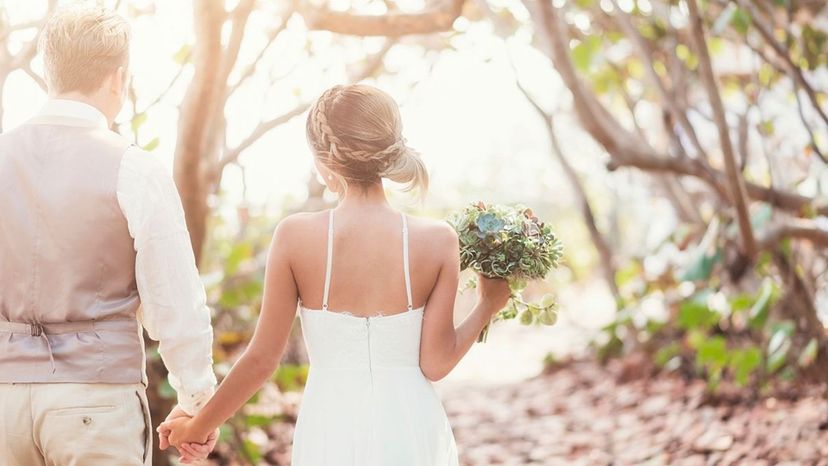 Image: JGI/Daniel Grill / Blend Images / Getty Images
About This Quiz
For many people, having an extravagant wedding is extremely important, and some of them go to great lengths in order to achieve it. Planning a normal wedding can already be very stressful, but having a lavish wedding kicks the stress level and the expense up a few notches.
The average wedding costs anywhere between $20,000 and $32,000, but for those who plan to go all out, the starting costs can be $75,000 and some have even hit the millions. Not only must you find a venue and a dream dress or tux, you must also get a cake, find a caterer and book some form of entertainment.  The costs further rise after the wedding, as a luxury honeymoon will be the "icing on the cake."
There have been stories of people spending large sums of money on a white rose backdrop, ice sculptures, 20-tier cakes and even flying out hundreds of people for a destination wedding. 
Have you already begun planning your wedding but you've yet to meet the lucky person? Well, if you would like some help in that department, then this is the quiz for you. Tell us all about your elaborate wedding plans, and we'll tell you the name of that special person.